file system
A file system is the method an operating system uses to name files and assign them locations for efficient storage and retrieval.
Looking for something else?
In a computer, a file system (sometimes written filesystem) is the way in which files are named and where they are placed logically for storage and retrieval.
2015 Planning: The Top 10 Data Storage Definitions You Need To Know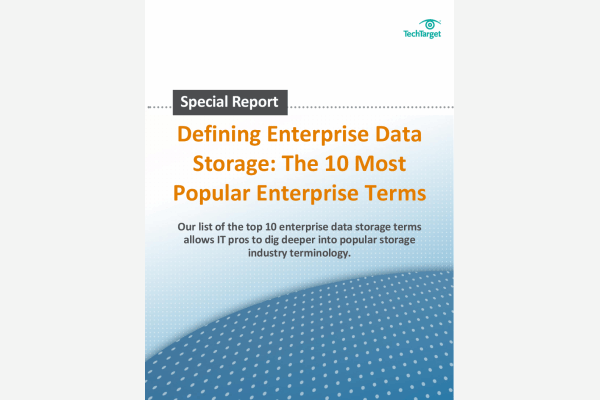 Whether you're a seasoned IT expert or a relative newcomer, the jargon surrounding data storage technologies can be overwhelming. Before you finalize your 2015 planning, refer to this Special Report to find out the top 10 most important storage terms you need to know today.
By submitting your personal information, you agree to receive emails regarding relevant products and special offers from TechTarget and its partners. You also agree that your personal information may be transferred and processed in the United States, and that you have read and agree to the Terms of Use and the Privacy Policy.

For example, DOS, Windows, OS/2, Macintosh and Unix-based operating systems (OSes) all have file systems in which files are placed somewhere in a hierarchical (tree) structure. A file is placed in a directory (folder in Windows) or subdirectory at the desired place in the tree structure.
File systems specify conventions for naming files, including the maximum number of characters in a name, which characters can be used and, in some systems, how long the file name suffix can be. A file system also includes a format for specifying the path to a file through the structure of directories.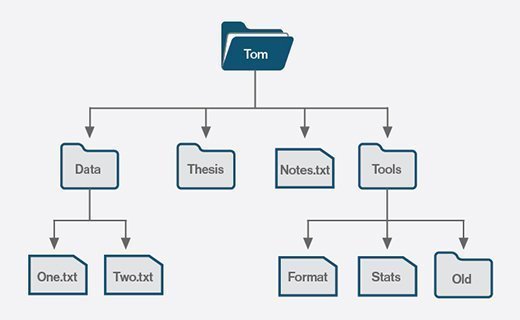 File systems and the role of metadata
File systems use metadata to store and retrieve files. Some examples of metadata tags include:
Date created
Date modified
File size
An example of a file system that capitalizes on metadata is OS X, the OS used by Macintosh hardware. It allows for a number of optimization features, including file names that can stretch to character counts of 255.
File system access
File systems can also restrict read and/or write access to a particular group of users. Passwords are the easiest way to do this.
Encrypting files is another way to prevent user access. A key is applied to unencrypted text to encrypt it, or the key is used to decrypt encrypted text. Only users with the key can access the file.
File systems definition evolves
The file systems definition can also refer to the part of an OS or an added-on program that supports a file system. Examples of such add-on file systems include the Network File System (NFS) and the Andrew file system (AFS).
In addition, the term has evolved to refer to the hardware used for nonvolatile storage, the software application that controls the hardware, and the architecture of both the hardware and software.
Continue Reading About file system
PRO+
Content
Find more PRO+ content and other member only offers, here.
Margaret Rouse asks:

What is best way to check for file systems corruption on DAS?