fat provisioning (FP)
Fat provisioning (FP) is the conventional storage provisioning model, in which space is allocated beyond current needs, in anticipation of growing need and increased data complexity... (Continued)
2015 Planning: The Top 10 Data Storage Definitions You Need To Know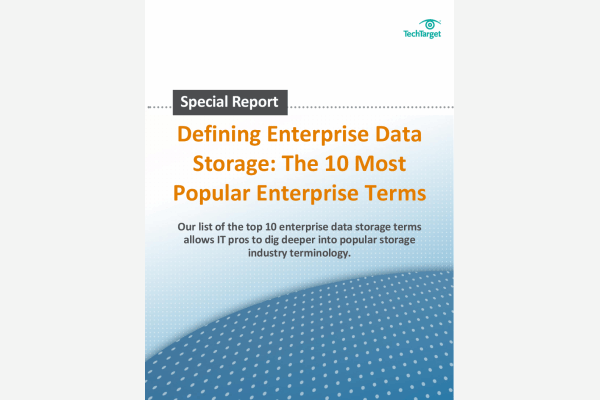 Whether you're a seasoned IT expert or a relative newcomer, the jargon surrounding data storage technologies can be overwhelming. Before you finalize your 2015 planning, refer to this Special Report to find out the top 10 most important storage terms you need to know today.
By submitting your personal information, you agree to receive emails regarding relevant products and special offers from TechTarget and its partners. You also agree that your personal information may be transferred and processed in the United States, and that you have read and agree to the Terms of Use and the Privacy Policy.

Fat provisioning (FP) is the conventional
storage provisioning
model, in which space is allocated beyond current needs, in anticipation of growing need and increased data complexity. As a result, the
storage utilization
rate is low. Large amounts of storage space are paid for but may never be used. A newer model, known as thin provisioning
TP
, was developed to optimize the efficient use of available space.
Continue Reading About fat provisioning (FP)
PRO+
Content
Find more PRO+ content and other member only offers, here.