An exabyte (EB) is a large unit of computer data storage, two to the sixtieth power bytes. The prefix exa means one billion billion, or one quintillion, which is a decimal term. Two to the sixtieth power is actually 1,152,921,504,606,846,976 bytes in decimal, or somewhat over a quintillion (or ten to the eighteenth power) bytes. It is common to say that an exabyte is approximately one quintillion bytes. In decimal terms, an exabyte is a billion gigabytes.

Download this free guide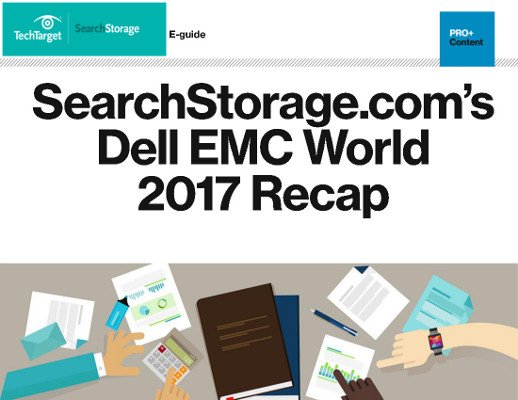 Download the PDF version of "Dell EMC World 2017 Recap"
Save yourself time and energy by downloading our comprehensive PDF version of this event recap, accessing all the news and notes from Dell EMC World 2017 in one place
By submitting your personal information, you agree that TechTarget and its partners may contact you regarding relevant content, products and special offers.
You also agree that your personal information may be transferred and processed in the United States, and that you have read and agree to the Terms of Use and the Privacy Policy.
An exabyte of storage could contain 50,000 years' worth of DVD-quality video.
Continue Reading About exabyte (EB)
Dig Deeper on Enterprise storage, planning and management
PRO+
Content
Find more PRO+ content and other member only offers, here.