An exabyte (EB) is a large unit of computer data storage, two to the sixtieth power bytes. The prefix exa means one billion billion, or one quintillion, which is a decimal term. Two to the sixtieth power is actually 1,152,921,504,606,846,976 bytes in decimal, or somewhat over a quintillion (or ten to the eighteenth power) bytes. It is common to say that an exabyte is approximately one quintillion bytes. In decimal terms, an exabyte is a billion gigabytes.

Download this free guide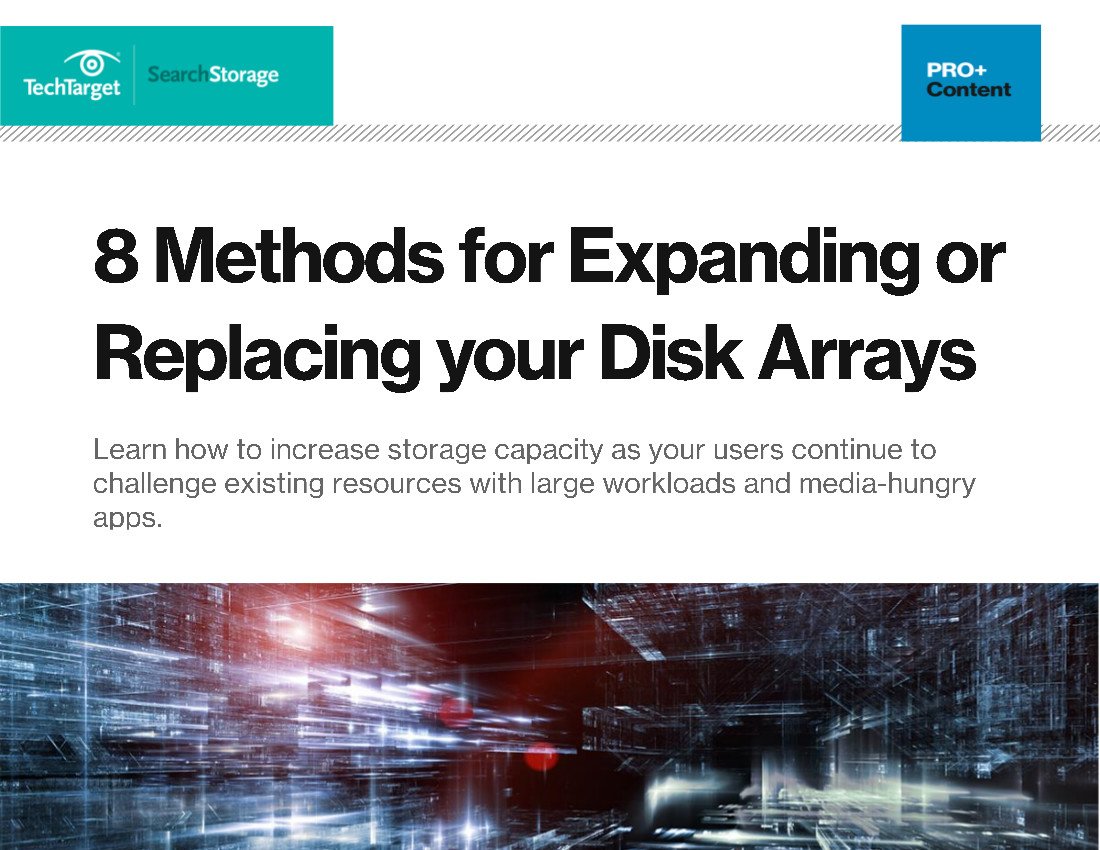 8 Steps to Expanding and Replacing Your Disk Arrays
Regardless of how high performing your storage array or how well you manage your data, every system comes to a breaking point. Whether it's long app loading times, or realizing after a disaster that your data isn't quite as available as you thought, when you reach that point, you'll need to be ready to expand or replace your existing disk array. In this guide, learn 8 things to take into consideration for when that time comes; it could be closer than you think.
By submitting your personal information, you agree that TechTarget and its partners may contact you regarding relevant content, products and special offers.
You also agree that your personal information may be transferred and processed in the United States, and that you have read and agree to the Terms of Use and the Privacy Policy.
An exabyte of storage could contain 50,000 years' worth of DVD-quality video.
Continue Reading About exabyte (EB)
Dig Deeper on Data storage management
PRO+
Content
Find more PRO+ content and other member only offers, here.