Definition
enhanced CD (E-CD)
Enhanced CD (E-CD) is a compact disc (CD) format that enables discs to be played on either a CD player or a multimedia-capable device, such as a CD-i player, or a DVD-ROM, or CD-ROM drive, where added material can be displayed. E-CD, technically known as stamped multisession, is used to refer to any audio CD that has CD-ROM data added. Most audio CDs use only about 60 minutes-worth of the disc's 74 available minutes-worth of space; E-CD takes advantage of the unused space to include extra data on audio CDs. Recording artists have used E-CD technology to include video clips, artist profiles, lyrics, interviews, animation, promotional material, and even games on audio disks.

Download this free guide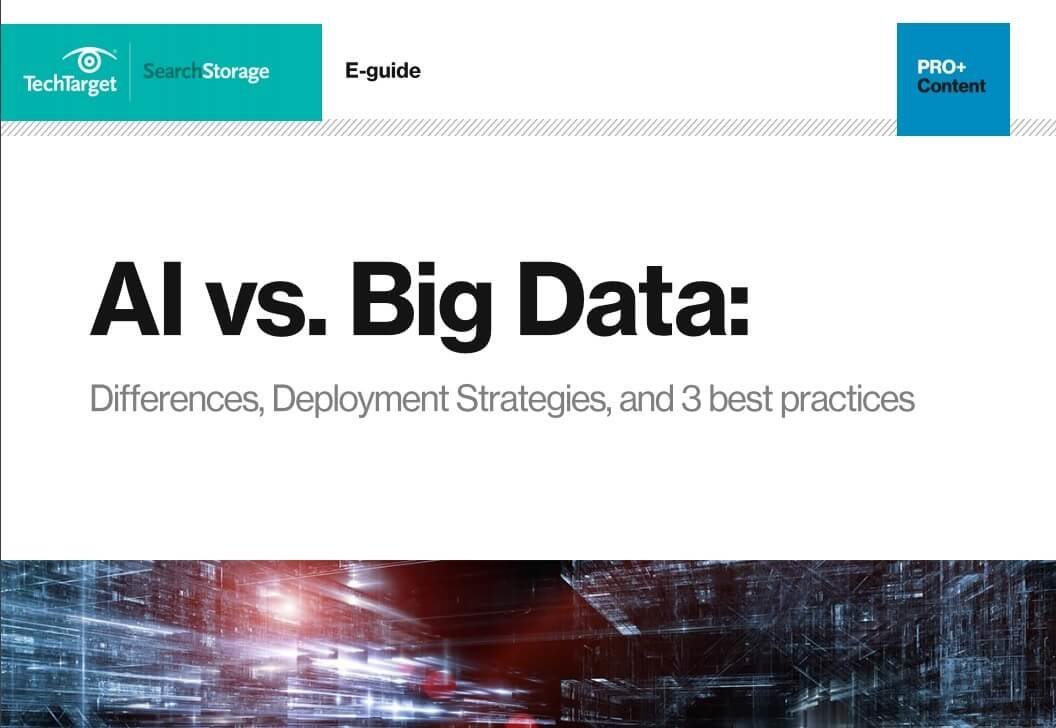 AI or Big Data, What's the Better Fit for Your Business?
Though similar in some ways, the two play vastly different roles in your storage system. Do you know what's the best option for your business, or how you can put it into practice? Read this guide to find these answers, as well as a framework for finding success with AI in your storage architecture.
By submitting your personal information, you agree that TechTarget and its partners may contact you regarding relevant content, products and special offers.
You also agree that your personal information may be transferred and processed in the United States, and that you have read and agree to the Terms of Use and the Privacy Policy.
E-CD specifications are described in the Blue Book, a 1995 supplement to the 1988 Philips and Sony Orange Book, that was intended as a separate definition for stamped multisession disc format. Because the discs are stamped (pressed from copies of the original recording), they are not user-recordable. The Blue Book, which called the new format CD Plus specified two recording sessions, one for audio data and one for any other included data. Like all CD formats, enhanced CD is based on the original Red Book specifications. E-CD is sometimes called CD-Extra, CD-Plus, stamped multisession, or simply Blue Book format.
E-CD format is designed to overcome the problems of mixed-mode CDs, which also consisted of separate tracks for audio and other data. Mixed-mode discs were often responsible for speaker damage: when a CD player tried to read the data tracks, the result was loud static. Because E-CD data and audio tracks are written in separate sessions, the data track(s) can be made invisible to the CD player, so that only the audio tracks are played.
Continue Reading About enhanced CD (E-CD)
Dig Deeper on Storage Resources
PRO+
Content
Find more PRO+ content and other member only offers, here.