compression
Compression is the reduction in size of data in order to save space or transmission time. Learn how files are compressed and find examples of Web compression in this definition.
Looking for something else?
Compression is the reduction in size of data in order to save space or transmission time. For data transmission, compression can be performed on just the data content or on the entire transmission unit (including header data) depending on a number of factors.
2015 Planning: The Top 10 Data Storage Definitions You Need To Know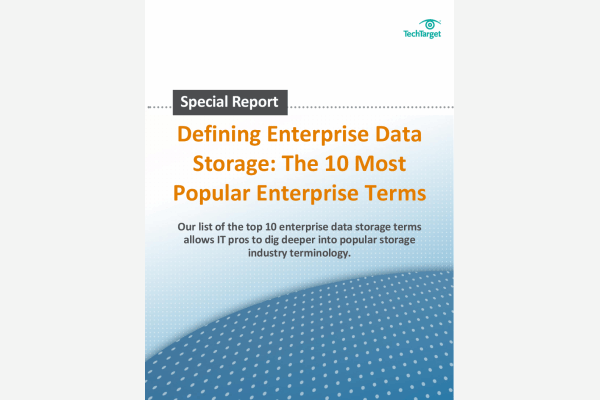 Whether you're a seasoned IT expert or a relative newcomer, the jargon surrounding data storage technologies can be overwhelming. Before you finalize your 2015 planning, refer to this Special Report to find out the top 10 most important storage terms you need to know today.
By submitting your personal information, you agree to receive emails regarding relevant products and special offers from TechTarget and its partners. You also agree that your personal information may be transferred and processed in the United States, and that you have read and agree to the Terms of Use and the Privacy Policy.

Content compression can be as simple as removing all extra space characters, inserting a single repeat character to indicate a string of repeated characters, and substituting smaller bit strings for frequently occurring characters. This kind of compression can reduce a text file to 50% of its original size. Compression is performed by a program that uses a formula or algorithm to determine how to compress or decompress data.
Graphic image file formats are usually designed to compress information as much as possible (since these can tend to become very large files). Graphic image compression can be either lossy (some information is permanently lost) or lossless (all information can be restored).
When you send or receive information on the Internet, larger text files, either singly or with others as part of an archive file, may be transmitted in a zip, gzip, or other compressed format. WinZip is a popular Windows program that compresses files when it packages them in an archive.
Continue Reading About compression
Dig deeper on Data management tools