A bad block is a damaged area of magnetic storage media that cannot reliably be used to store and retrieve data.
In magnetic storage media, bad blocks can happen when a location on a hard disk is defective or when the cyclic redundancy check (CRC) for a particular storage block does not match the data read by the disk. The best way to fix a file that has been affected by a bad block is to write over the original file. This will cause the hard disk to spare the bad block, or fix the CRC and/or data.

Download this free guide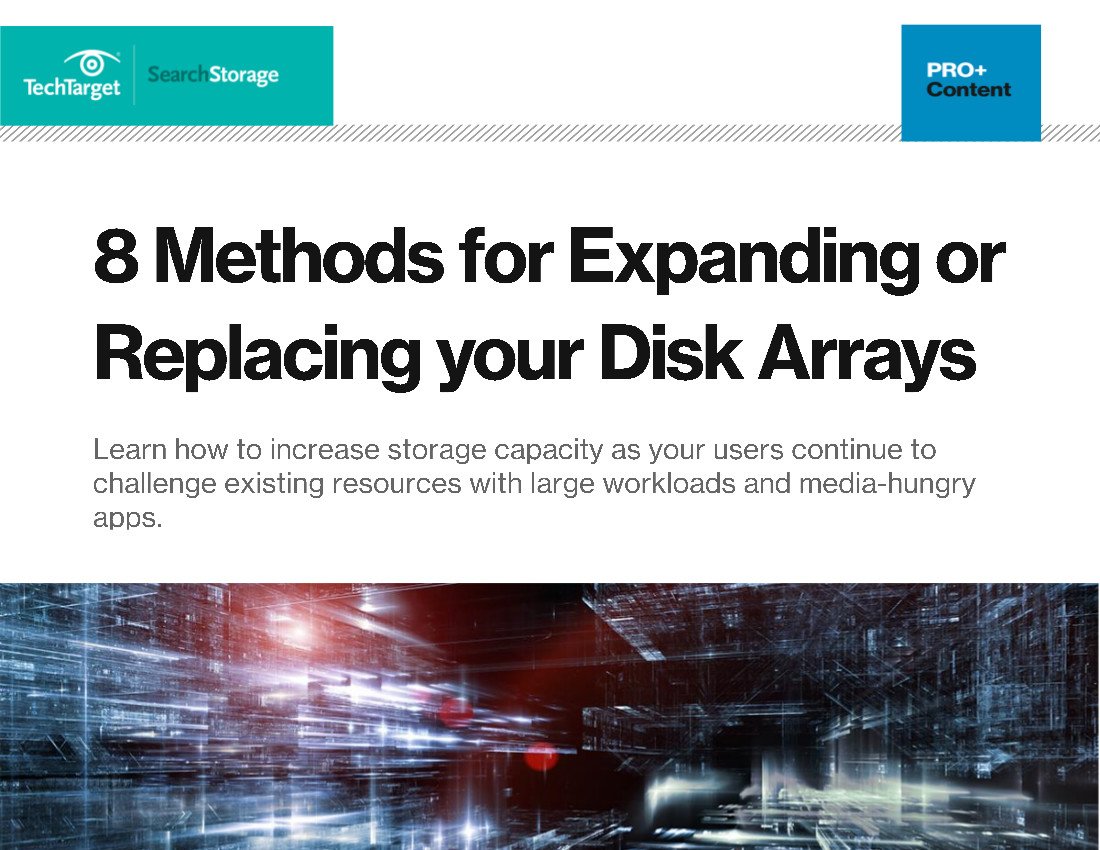 8 Steps to Expanding and Replacing Your Disk Arrays
Regardless of how high performing your storage array or how well you manage your data, every system comes to a breaking point. Whether it's long app loading times, or realizing after a disaster that your data isn't quite as available as you thought, when you reach that point, you'll need to be ready to expand or replace your existing disk array. In this guide, learn 8 things to take into consideration for when that time comes; it could be closer than you think.
By submitting your personal information, you agree that TechTarget and its partners may contact you regarding relevant content, products and special offers.
You also agree that your personal information may be transferred and processed in the United States, and that you have read and agree to the Terms of Use and the Privacy Policy.
Managing bad blocks is an important part of improving the reliability and endurance of NAND flash drives. While flash isn't a magnetic medium, it can also experience bad blocks. Blocks can become worn from use, making them unusable after a certain number of write and erase cycles. To extend the life of a solid-state device, the software that manages the NAND device implements a wear-leveling algorithm to ensure that no block has excessive use compared with the other blocks. Before reading from or writing to a NAND device, the software will check the device's Bad Block Table (BBT) to avoid bad blocks. There are two types of BBTs -- NAND-resident BBTs, which are preserved across system boots and RAM-resident BBTs, which must be re-created each time the system is booted.
Continue Reading About bad block
Dig Deeper on Data storage management
PRO+
Content
Find more PRO+ content and other member only offers, here.