array-based memory definition
Array-based memory is an evolving solid-state storage technology similar to flash memory but with potentially greater storage capacity. The increased capacity results from the fact that array-based memory is three-dimensional (3D) while most traditional memory and storage media are two-dimensional (2D).
Download: Getting Started with Cache Memory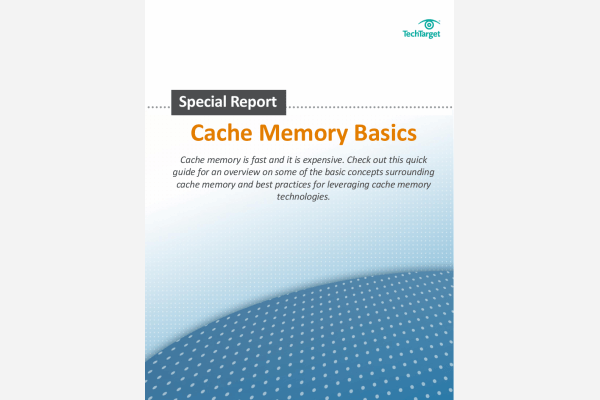 Eager to improve storage performance, many were quick to consider cache memory - but just as quickly find it to be challenging to implement and expensive. Check out this quick guide for an overview on some of the basic concepts surrounding cache memory and best practices for leveraging cache memory technologies.
By submitting your email address, you agree to receive emails regarding relevant topic offers from TechTarget and its partners. You can withdraw your consent at any time. Contact TechTarget at 275 Grove Street, Newton, MA.
You also agree that your personal information may be transferred and processed in the United States, and that you have read and agree to the Terms of Use and the Privacy Policy.

The array-based memory chip employs microscopic probes to read and write the data. Each probe occupies a physical volume with a radius of a few nanometers (nm), where 1 nm = 10-9 m. Engineers at Nanochip, Inc., one of the companies leading the effort to develop array-based memory chips, have built probes with 25 nm radius. They hope to eventually shrink the probes to 2 nm or less in radius, providing storage capacity in excess of 1 terabyte (TB) per chip. The ultimate goal is to develop probes that can transfer data to and from individual atoms in a semiconductor material.
The first array-based memory chips are expected to become available in 2010 with a storage capacity of up to 100 gigabytes (GB) per chip. Potential applications are similar to those of current USB flash drives and solid-state hard drives.
Continue Reading About array-based memory
Dig Deeper on Disk arrays
PRO+
Content
Find more PRO+ content and other member only offers, here.