Address space is the amount of memory allocated for all possible addresses for a computational entity, such as a device, a file, a server, or a networked computer. Address space may refer to a range of either physical or virtual addresses accessible to a processor or reserved for a process. As unique identifiers of single entities, each address specifies an entity's location (unit of memory that can be addressed separately). On a computer, each computer device and process is allocated address space, which is some portion of the processor's address space. A processor's address space is always limited by the width of its address bus and registers. Address space may be differentiated as either flat, in which addresses are expressed as incrementally increasing integers starting at zero, or segmented, in which addresses are expressed as separate segments augmented by offsets (values added to produce secondary addresses). In some systems, address space can be converted from one format to the other through a process known as thunking.
Download: Getting Started with Cache Memory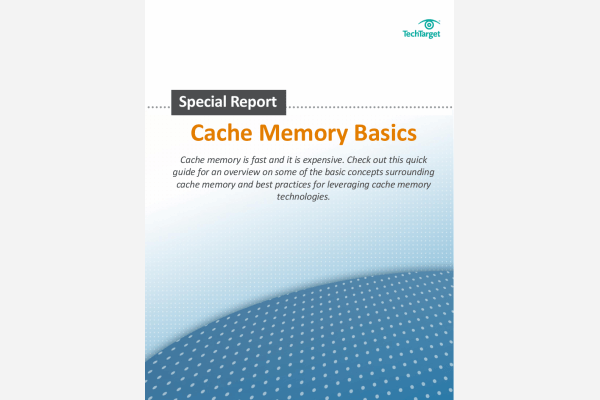 Eager to improve storage performance, many were quick to consider cache memory - but just as quickly find it to be challenging to implement and expensive. Check out this quick guide for an overview on some of the basic concepts surrounding cache memory and best practices for leveraging cache memory technologies.
By submitting your email address, you agree to receive emails regarding relevant topic offers from TechTarget and its partners. You can withdraw your consent at any time. Contact TechTarget at 275 Grove Street, Newton, MA.
You also agree that your personal information may be transferred and processed in the United States, and that you have read and agree to the Terms of Use and the Privacy Policy.

In terms of IP address space, there has been concern that IPv4 (Internet Protocol Version 4) had not anticipated the enormous growth of the Internet, and that its 32-bit address space would not be adequate. For that reason, IPv6 has been developed with 128-bit address space.
This was first published in
September 2005
Continue Reading About address space
Dig Deeper on Data management tools
PRO+
Content
Find more PRO+ content and other member only offers, here.