A USB drive -- also known as a flash drive or keychain drive -- is a plug-and-play portable storage device that uses flash memory and is lightweight enough to attach to a keychain. A USB drive can be used in place of a floppy disk, Zip drive disk or CD. When the user plugs the device into the USB port, the computer's operating system recognizes the device as a removable drive and assigns it a drive letter.

Download this free guide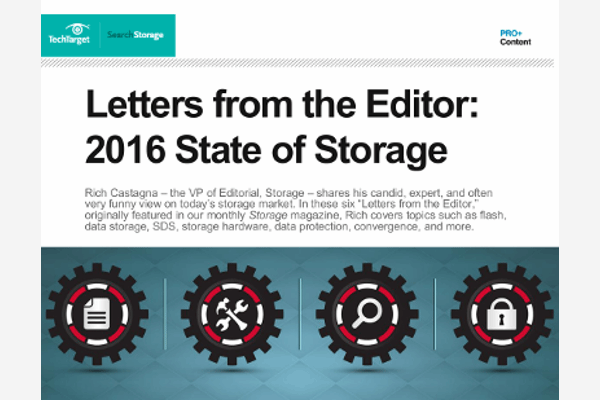 Letters from the Editor: 2016 State of Storage
Rich Castagna – the VP of Editorial, Storage – shares his candid, expert, and often very funny view on today's storage market. In these six "Letters from the Editor," originally featured in our monthly Storage magazine, Rich covers topics such as flash, data storage, SDS, storage hardware, data protection, convergence, and more.
By submitting your personal information, you agree that TechTarget and its partners may contact you regarding relevant content, products and special offers.
You also agree that your personal information may be transferred and processed in the United States, and that you have read and agree to the Terms of Use and the Privacy Policy.
Unlike most removable drives, a USB drive does not require rebooting after it's attached, does not require batteries or an external power supply, and is not platform dependent. Several manufacturers offer additional features such as password protection, and downloadable drivers that allow the device to be compatible with older systems that do not have USB ports. USB drives are available in capacities ranging up to approximately 65 gigabytes (GB), depending on manufacturer, in a corresponding range of prices.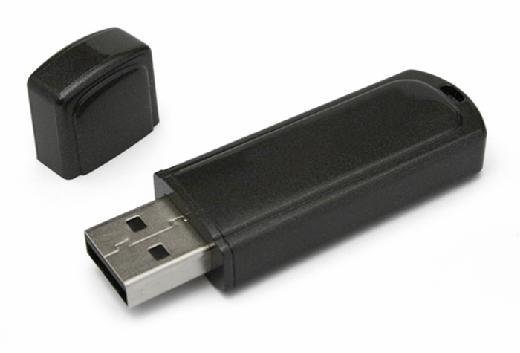 With a USB drive, data can be retained for long periods when the device is unplugged from the computer, or when the computer is powered-down with the drive left in. This makes the USB drive convenient for transferring data between a desktop computer and a notebook computer or for personal backup needs.
USB specifications
There are three main USB specifications that USB drives can connect through: 1.0, 2.0 and 3.0. Each specification publication allows for faster data transfer rates than the previous version. There have also been several pre-releases and various updates in addition to these three versions.
USB 1.0 was released in January 1996. It was available in two versions:
USB 1.0 low-speed: Provides a data transfer rate of 1.5 megabits per second (Mbps).
USB 1.0 high-speed: Has a data transfer rate of 12 Mbps.
Version 1.1, an update that fixed various issues in 1.0, was released in September 1998 and was more widely adopted

USB 2.0, also known as Hi-Speed USB, was released in April 2000. It was developed by the USB 2.0 Promoter Group, an organization led by Compaq, Hewlett-Packard, Intel, Lucent, Microsoft, NEC and Philips. USB 2.0 features a maximum data transfer rate of 480 Mbps. This boosted performance by up to 40 times. It is backward-compatible so USB drives using original USB technology can easily transition.
USB 3.0, also known as SuperSpeed USB, was introduced in November 2008. The first 3.0-compatible USB storage began shipping in January 2010. SuperSpeed USB was developed by the USB Promoter Group to increase the data transfer rate and lower power consumption. With SuperSpeed USB, the data transfer rate increased 10 times from Hi-Speed USB to 5 Gigabits per second (Gbps). It features lower power requirements when active and idle, and is backward-compatible with USB 2.0. USB 3.1, known as SuperSpeed+ or SuperSpeed USB 10 Gbps, was released in July 2013. It bumped up the data transfer rate and improved data encoding for higher throughput.
Continue Reading About USB drive
Dig Deeper on Data management tools
PRO+
Content
Find more PRO+ content and other member only offers, here.