Definition
Standard MIDI File (SMF)
The SMF (Standard MIDI File) was developed to allow musicians and audio file developers to transfer their sequenced MIDI data from one software application to another. This file format lets users exchange music and data without regard to computer operating system platform. Today, there are many Web sites devoted to the sale and exchange of music data in the Standard MIDI File format.

Download this free guide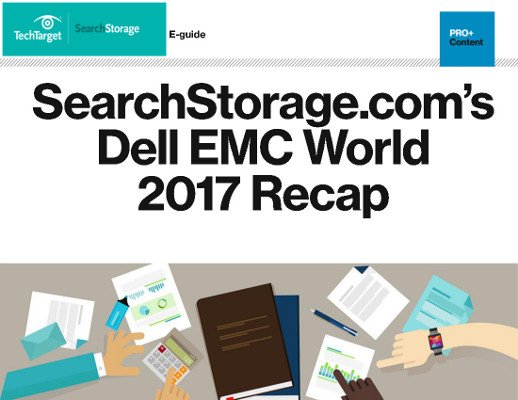 Download the PDF version of "Dell EMC World 2017 Recap"
Save yourself time and energy by downloading our comprehensive PDF version of this event recap, accessing all the news and notes from Dell EMC World 2017 in one place
By submitting your personal information, you agree that TechTarget and its partners may contact you regarding relevant content, products and special offers.
You also agree that your personal information may be transferred and processed in the United States, and that you have read and agree to the Terms of Use and the Privacy Policy.
There are two variations of the Standard MIDI File format, called Type 0 and Type 1. Both variations contain the same data, but the arrangement of the data within the file is different. Type 0 is a single track of data; Type 1 is multi-track. Many of the popular sequencing software packages available can import and export either type of file.
In the Type 0 Standard MIDI File, all data is saved to a single track without regard to its MIDI channel reference. The file plays normally, but accessing the individual components is a bit more difficult. If editing is needed, the user can open the Standard MIDI File in the application of choice and copy/paste individual channels of information manually as needed.
A Type 1 Standard MIDI File outputs a separate track for each MIDI channel in the original sequence. This format greatly simplifies editing once the sequence has been transferred from one sequencer to another.
Dig Deeper on Data management tools
PRO+
Content
Find more PRO+ content and other member only offers, here.