Serial Storage Architecture (SSA) definition
Serial Storage Architecture (SSA) is an open standard for high-speed access to high-capacity disk storage. The standard is designed especially for networks, but can be used with smaller personal systems as well. The SSA standard can be an alternative to SCSI (Small Computer System Interface) in growing environments where SCSI no longer provides adequate performance.
Download: Getting Started with Cache Memory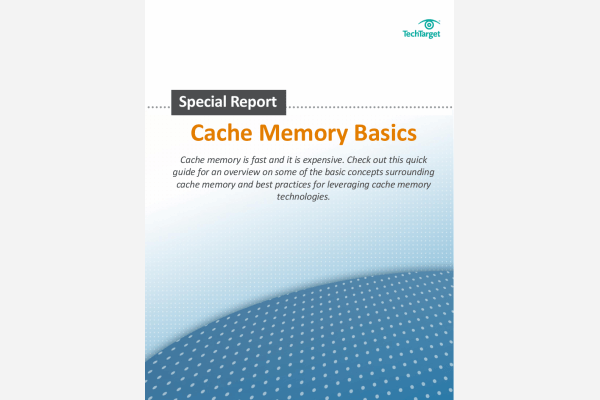 Eager to improve storage performance, many were quick to consider cache memory - but just as quickly find it to be challenging to implement and expensive. Check out this quick guide for an overview on some of the basic concepts surrounding cache memory and best practices for leveraging cache memory technologies.
By submitting your email address, you agree to receive emails regarding relevant topic offers from TechTarget and its partners. You can withdraw your consent at any time. Contact TechTarget at 275 Grove Street, Newton, MA.
You also agree that your personal information may be transferred and processed in the United States, and that you have read and agree to the Terms of Use and the Privacy Policy.

SSA maps the pre-existing SCSI command set, so upgrading to SSA is easy. The technology allows simultaneous communication among up to 128 devices, with a total throughput of up to 160 MB/s. Each SSA node has two ports, each of which can carry two 40 MB/s exchanges simultaneously. The architecture is scalable, facilitating modular expansion of open systems environments, and is designed to be fault-tolerant. Devices can be hot-swapped; configuration is automatic. Devices can be separated by up to 25 meters (or 10 kilometers with specialized fiber optic cables).
A number of companies offer products that use SSA.
Continue Reading About Serial Storage Architecture (SSA)
Dig Deeper on Disk drives
PRO+
Content
Find more PRO+ content and other member only offers, here.