Definition
SAS SSD (Serial-Attached SCSI solid-state drive)
A serial-attached SCSI solid-state drive (SAS SSD) is a NAND flash-based storage or caching device designed to fit in the same slot as a hard disk drive (HDD) and use the SAS interface to connect to the host computer. The most common drive form factors for a SAS SSD are 2.5-inch and 3.5-inch. SAS SSD bandwidth options include 3 Gbps, 6 Gbps and 12 Gbps.

Download this free guide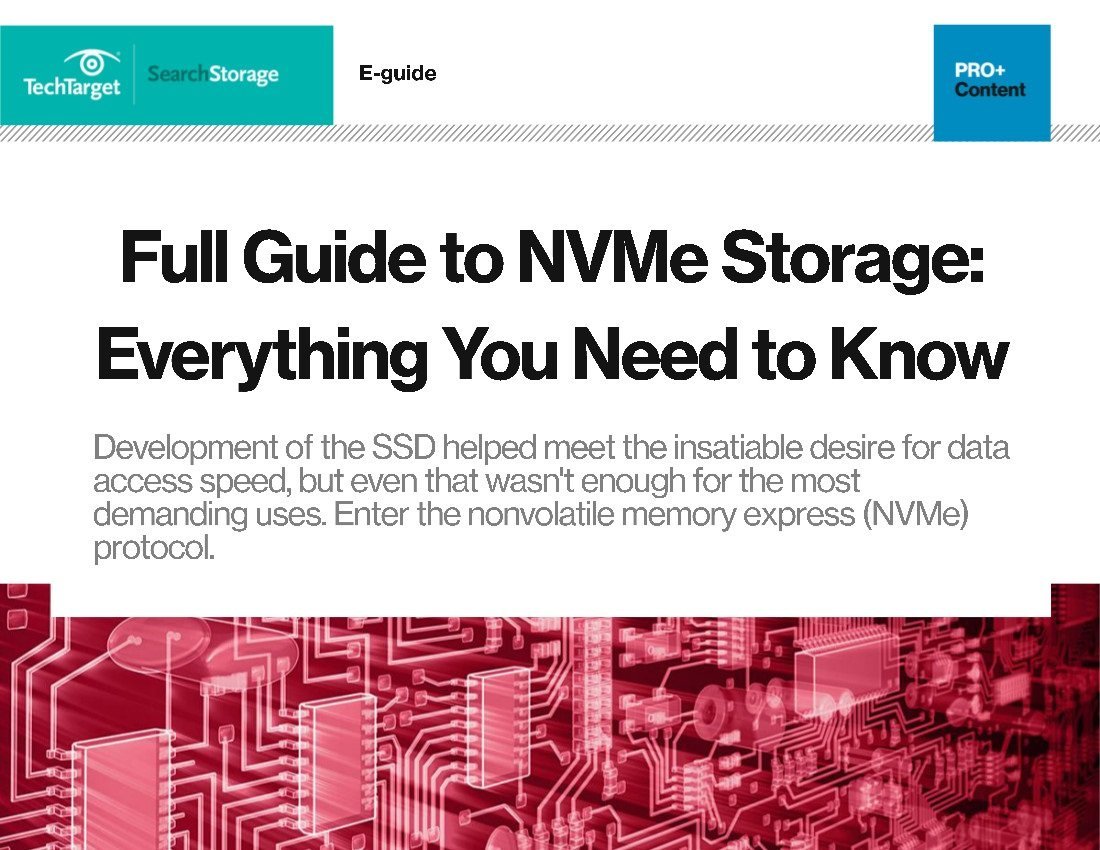 NVMe: The networked future for insatiable data access speeds
NVMe's no longer just a protocol for fast flash drive connections to a PC via the PCI Express bus. Discover the future of NVMe usage here, including exclusive details on how the M.2 SSD form factor is approaching server-ready capacity and speed.
By submitting your personal information, you agree that TechTarget and its partners may contact you regarding relevant content, products and special offers.
You also agree that your personal information may be transferred and processed in the United States, and that you have read and agree to the Terms of Use and the Privacy Policy.
A SAS SSD offers faster data transfer rates than a serial ATA (SATA) SSD. In contrast to a SATA SSD, a SAS SSD also supports dual-port operation and builds in features to improve reliability such as advanced error correction, data integrity technology and high signal quality on the cable or backplane.
SAS SSDs are generally more expensive than SATA SSDs. They are primarily used in enterprise servers and storage arrays with application workloads requiring high availability (HA), high input/output (I/O)and low latency. Use cases for SAS SSDs include server virtualization, online transaction processing, high-performance computing and data analytics.
Drive manufacturers sometimes offer SAS SSDs with different write endurance options. For instance, a high-capacity SAS SSD intended for read-intensive workloads might guarantee only one drive write per day (DWPD), while a lower-capacity SAS SSD intended for write-intensive workloads might support up to 25 DWPD.
Continue Reading About SAS SSD (Serial-Attached SCSI solid-state drive)
Dig Deeper on All-flash arrays
PRO+
Content
Find more PRO+ content and other member only offers, here.