RAID rebuild
A RAID rebuild is the data reconstruction process that occurs in a redundant array of independent disks (RAID) implementation when a hard disk drive fails.
Looking for something else?
TECHNOLOGIES
A RAID rebuild is the data reconstruction process that occurs when a hard disk drive needs to be replaced.
2015 Planning: The Top 10 Data Storage Definitions You Need To Know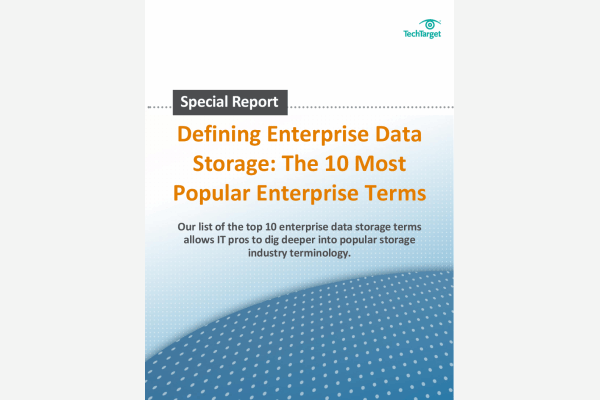 Whether you're a seasoned IT expert or a relative newcomer, the jargon surrounding data storage technologies can be overwhelming. Before you finalize your 2015 planning, refer to this Special Report to find out the top 10 most important storage terms you need to know today.
By submitting your personal information, you agree to receive emails regarding relevant products and special offers from TechTarget and its partners. You also agree that your personal information may be transferred and processed in the United States, and that you have read and agree to the Terms of Use and the Privacy Policy.

When a disk fails unexpectedly, a RAID array copies data to a spare drive while the failed one is replaced. Data is then reassembled on the new drive using RAID algorithms and parity data. RAID rebuilds can also be proactive if the RAID array detects that a hard drive is about to fail. During the rebuild, the performance of some applications or processes may be negatively affected by latency.
RAID rebuild times are an important concern for storage administrators. Higher capacity drives or multiple failed drives can result in longer rebuild times that take days.
Continue Reading About RAID rebuild
PRO+
Content
Find more PRO+ content and other member only offers, here.