Orange Book is the informal name for Philips and Sony's Recordable CD Standard. Published in 1990, the Orange Book is a follow-up to their Red Book CD-DA (Compact Disc - Digital Audio) specifications. The Orange Book is divided into two sections: Part I deals with magneto-optical (MO) drives, and Part II deals with the first recordable CD format CD-R (Compact Disc - Recordable). Part III, released separately, describes CD-RW (Compact Disc - Rewritable). In addition to specifying these CD forms, the Orange Book includes information about data organization, multisession and hybrid discs, pre-groove modulation (for motor control during writing), and recommendations for measuring reflectivity, environment, and light speed.

Download this free guide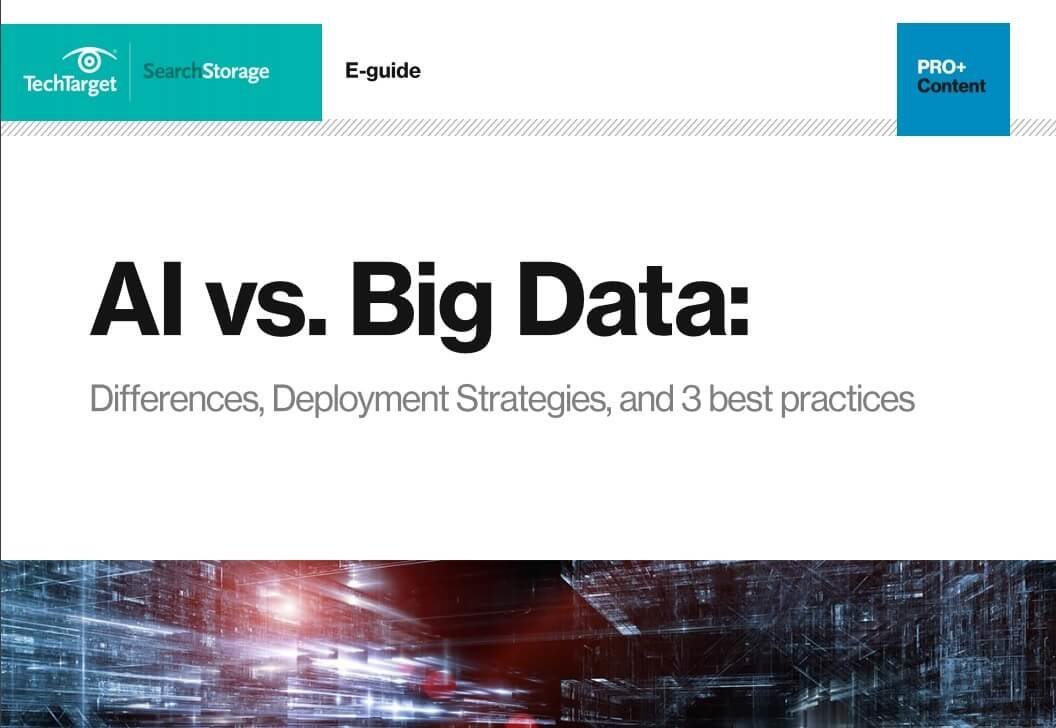 AI or Big Data, What's the Better Fit for Your Business?
Though similar in some ways, the two play vastly different roles in your storage system. Do you know what's the best option for your business, or how you can put it into practice? Read this guide to find these answers, as well as a framework for finding success with AI in your storage architecture.
By submitting your personal information, you agree that TechTarget and its partners may contact you regarding relevant content, products and special offers.
You also agree that your personal information may be transferred and processed in the United States, and that you have read and agree to the Terms of Use and the Privacy Policy.
Orange Book specifications enabled the first desktop disc writing. Formerly, CDs had been read-only music (CD-DA), to be played in CD players, and multimedia (CD-ROM), to be played in computers. After the Orange Book, any user with a CD Recorder drive could create their own CDs from their desktop computers.
Magneto-optical (CD-MO) technology allows tracks to be erased and rewritten on 12cm CDs that are rated to allow millions of rewrites. These drives use two heads (one to write and the other to erase), in a double-pass process. System information may be permanently written in a small, premastered area, but the rest of the area is available for recording, and re-recording many times.
CD-R products can be written to only once, similarly to WORM (write once, read many) products. A CD-R drive records on CDs that have special recording layers and pregrooved tracks. The first tracks are a program calibration area, which is followed by the lead-in area (where the table of contents will be written), and the program area (where the user actually records), and a lead-out area. There are hybrid discs that include read-only and recordable areas.
Rewritable CD (CD-RW) was developed by Philips and Sony in 1996, as an extension to the original Orange Book. This addition specifies the use of Phase Change technology and the Universal Disc Format(UDF) to produce a CD that can be rewritten in one pass. CD-RW makes it possible for the user to write and rewrite the disc.
Continue Reading About Orange Book
Dig Deeper on Storage management tools
PRO+
Content
Find more PRO+ content and other member only offers, here.