Definition
MAID (massive array of idle disks)
MAID (massive array of idle disks) is a storage technology in which only those disk drives in active use are spinning at any given time. MAID reduces power consumption and prolongs the lives of the drives.
Download: Getting Started with Cache Memory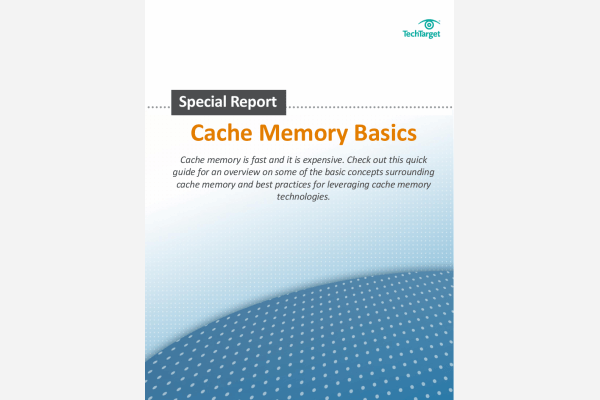 Eager to improve storage performance, many were quick to consider cache memory - but just as quickly find it to be challenging to implement and expensive. Check out this quick guide for an overview on some of the basic concepts surrounding cache memory and best practices for leveraging cache memory technologies.
By submitting your email address, you agree to receive emails regarding relevant topic offers from TechTarget and its partners. You can withdraw your consent at any time. Contact TechTarget at 275 Grove Street, Newton, MA.
You also agree that your personal information may be transferred and processed in the United States, and that you have read and agree to the Terms of Use and the Privacy Policy.

A MAID, which can have hundreds, or even thousands of individual drives, offers mass storage at a cost per terabyte roughly equivalent to that of tape. MAID technology is offered as an option to high-volume tape libraries.
A MAID is usually constructed with low-cost Serial Advanced Technology Attachment (SATA) drives, which have shorter mean time between failure (MTBF) ratings than more expensive drives.
When MAID is implemented, every drive is periodically tested. If a drive shows signs of failure, data is transferred to other drives. A MAID has far greater storage density than a RAID (redundant array of independent disks) system of equal cost. In addition to reducing power consumption, the cooling requirements of MAID are also reduced.
Limitations of MAID include lower throughput than conventional disk arrays and longer latency times while inactive disks spin back up.
This was first published in
January 2009
Continue Reading About MAID (massive array of idle disks)
Dig Deeper on Data management tools
PRO+
Content
Find more PRO+ content and other member only offers, here.