I/O contention (input/output contention)
I/O contention (input/output contention), occurs when virtual machines compete for I/O resources because there is a limited storage bandwidth.
Looking for something else?
TECHNOLOGIES
I/O contention (input/output contention) is the degradation of performance that occurs when a disk or virtual machine competes for I/O resources. I/O contentions are often seen in instances of heavy workloads when there is a high number of reads and writes, causing latency and bottlenecks. For example, the more virtual machines in an environment, the higher the risk for I/O contention. Storing heavily accessed files on the same disk will also increase the risk of contention.
2015 Planning: The Top 10 Data Storage Definitions You Need To Know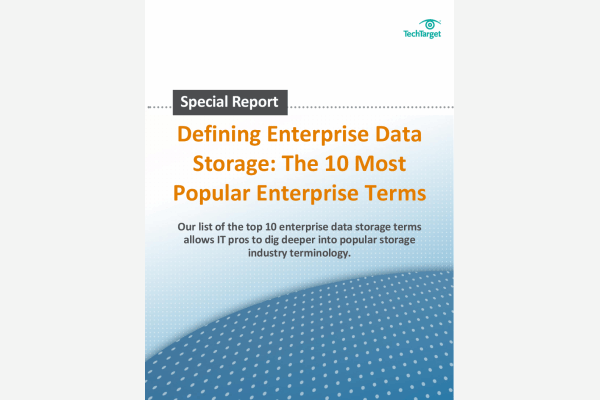 Whether you're a seasoned IT expert or a relative newcomer, the jargon surrounding data storage technologies can be overwhelming. Before you finalize your 2015 planning, refer to this Special Report to find out the top 10 most important storage terms you need to know today.
By submitting your personal information, you agree to receive emails regarding relevant products and special offers from TechTarget and its partners. You also agree that your personal information may be transferred and processed in the United States, and that you have read and agree to the Terms of Use and the Privacy Policy.

In general, the word contention is used in computing to describe a situation in which two or more devices compete for the same resources.
See also: I/O blender
Continue Reading About I/O contention (input/output contention)
Dig deeper on Enterprise storage, planning and management