Fibre Channel Arbitrated Loop (FC-AL) definition
A Fibre Channel Arbitrated Loop (FC-AL) is a high-speed Fibre Channel (FC) topology in which FC ports use arbitration to establish a point-to-point circuit and prevent multiple ports from sending frames at the same time.
Download: Getting Started with Cache Memory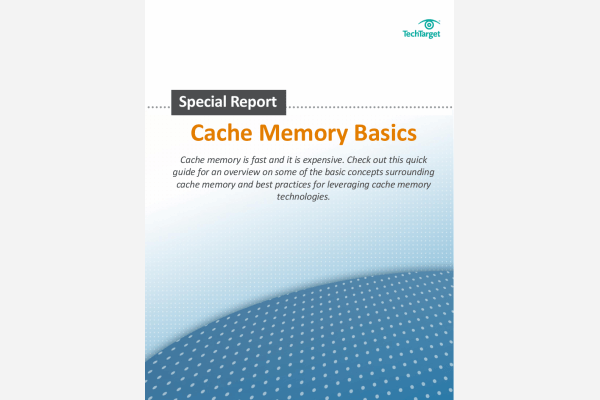 Eager to improve storage performance, many were quick to consider cache memory - but just as quickly find it to be challenging to implement and expensive. Check out this quick guide for an overview on some of the basic concepts surrounding cache memory and best practices for leveraging cache memory technologies.
By submitting your email address, you agree to receive emails regarding relevant topic offers from TechTarget and its partners. You can withdraw your consent at any time. Contact TechTarget at 275 Grove Street, Newton, MA.
You also agree that your personal information may be transferred and processed in the United States, and that you have read and agree to the Terms of Use and the Privacy Policy.

In a Fibre Channel topology, devices are connected in a one-way ring. When ports in a loop topology have information to transmit, they must send out an arbitration signal to decide which port can use the channel. The port in control of the channel then sends an "open" signal to the destination port and transmits its data. Since all the ports in a loop are connected, every port will see and pass along the data -- but ignore the data unless it is addressed to that particular port.
FC-AL can connect up to 126 ports on one controller. It is rarely used today to directly connect servers to storage systems, but it is still used internally in many Fibre Channel switches.
Continue Reading About Fibre Channel Arbitrated Loop (FC-AL)
Dig Deeper on Fibre Channel (FC) SAN
PRO+
Content
Find more PRO+ content and other member only offers, here.