clustered network-attached storage (clustered NAS) definition
A clustered NAS system is a distributed file system that runs concurrently on multiple NAS nodes. Clustering provides access to all files from any of the clustered nodes regardless of the physical location of the file. The number and location of the nodes are transparent to the users and applications accessing them. Clustered NAS systems are distinguished by their large file systems that can scale to hundreds of terabytes (or more) of addressable capacity.
Download: Getting Started with Cache Memory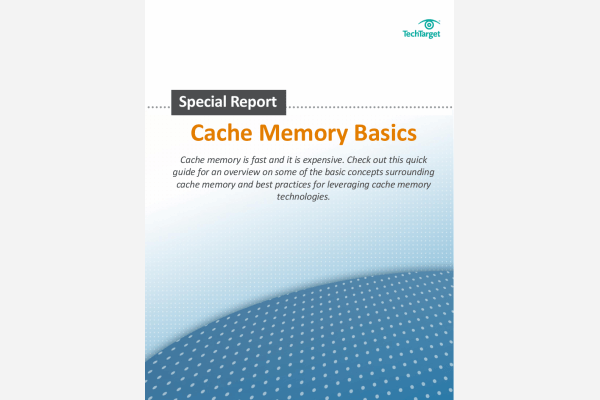 Eager to improve storage performance, many were quick to consider cache memory - but just as quickly find it to be challenging to implement and expensive. Check out this quick guide for an overview on some of the basic concepts surrounding cache memory and best practices for leveraging cache memory technologies.
By submitting your email address, you agree to receive emails regarding relevant topic offers from TechTarget and its partners. You can withdraw your consent at any time. Contact TechTarget at 275 Grove Street, Newton, MA.
You also agree that your personal information may be transferred and processed in the United States, and that you have read and agree to the Terms of Use and the Privacy Policy.

Clustered NAS systems typically provide transparent replication and fault tolerance, so that if one or more nodes fail, the system continues functioning without any data loss. Data and metadata can be striped across both the cluster and underpinning block (DAS or SAN) storage subsystems. Although clustering appears similar to file virtualization, the key difference is that with a few exceptions, the system nodes must be from the same vendor and be configured similarly.
PRO+
Content
Find more PRO+ content and other member only offers, here.