Definition
CD-R (compact disc, recordable)
CD-R (for compact disc, recordable) is a type of write once, read many (WORM) compact disc (CD) format that allows one-time recording on a disc. The CD-R (as well as the CD-RW) format was introduced by Philips and Sony in their 1988 specification document, the Orange Book. Prior to the release of the Orange Book, CDs had been read-only audio (CD-Digital Audio, described in the Red Book), to be played in CD players, and multimedia (CD-ROM), to be played in computers' CD-ROM drives. After the Orange Book, any user with a CD recorder drive could create their own CDs from their desktop computers.

Download this free guide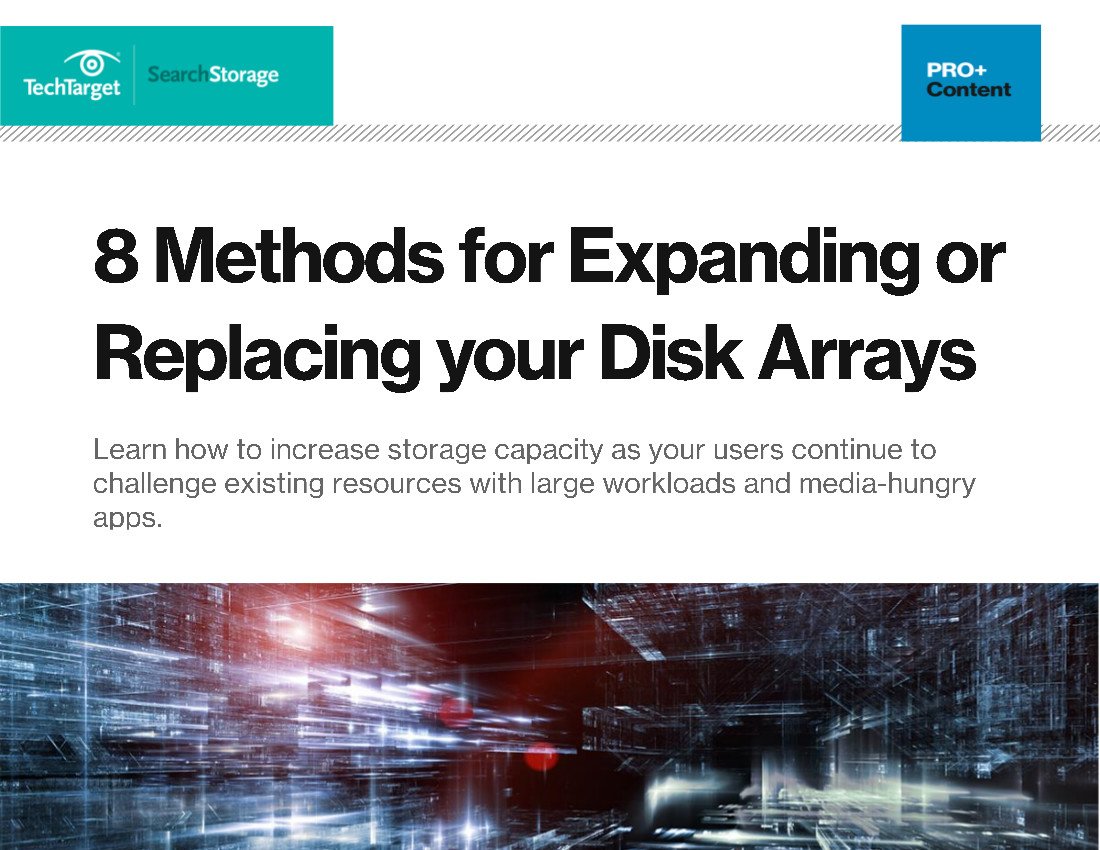 8 Steps to Expanding and Replacing Your Disk Arrays
Regardless of how high performing your storage array or how well you manage your data, every system comes to a breaking point. Whether it's long app loading times, or realizing after a disaster that your data isn't quite as available as you thought, when you reach that point, you'll need to be ready to expand or replace your existing disk array. In this guide, learn 8 things to take into consideration for when that time comes; it could be closer than you think.
By submitting your personal information, you agree that TechTarget and its partners may contact you regarding relevant content, products and special offers.
You also agree that your personal information may be transferred and processed in the United States, and that you have read and agree to the Terms of Use and the Privacy Policy.
Like regular CDs (all the various formats are based on the original Red Book CD-DA), CD-Rs are composed of a polycarbonate plastic substrate, a thin reflective metal coating, and a protective outer coating. However, in a CD-R, a layer of organic polymer dye between the polycarbonate and metal layers serves as the recording medium. The composition of the dye is permanently transformed by exposure to a specific frequency of light. Some CD-Rs have an additional protective layer to make them less vulnerable to damage from scratches, since the data - unlike that on a regular CD - is closer to the label side of the disc. A pregrooved spiral track helps to guide the laser for recording data, which is encoded from the inside to the outside of the disk in a single continuous spiral. The laser creates marks in the dye layer that mimic the reflective properties of the pits and lands (lower and higher areas) of the traditional CD. The distinct differences in the way the areas reflect light register as digital data that is then unencoded for playback.
CD-R discs usually hold 74 minutes (650 MB) of data, although some can hold up to 80 minutes (700 MB). With packet writing software and a compatible CD-R or CD-RW drive, it is possible to save data to a CD-R in the same way that one can save it to a floppy disk, although - since each part of the disc can only be written once - it is not possible to delete files and then reuse the space. The rewriteable CDs, CD-RWs, use an alloy layer (instead of the dye layer) which can be transformed to and from a crystalline state repeatedly.
CD recorders (usually referred to as CD burners), were once much too expensive for the home user, but now are similar in price to CD-ROM drives. CD-Rs can be created in any CD-R or CD-RW drive.
Continue Reading About CD-R (compact disc, recordable)
Dig Deeper on Storage Resources
PRO+
Content
Find more PRO+ content and other member only offers, here.