BEDO DRAM (Burst Extended Data Output DRAM) definition
Also see RAM types.
Download: Getting Started with Cache Memory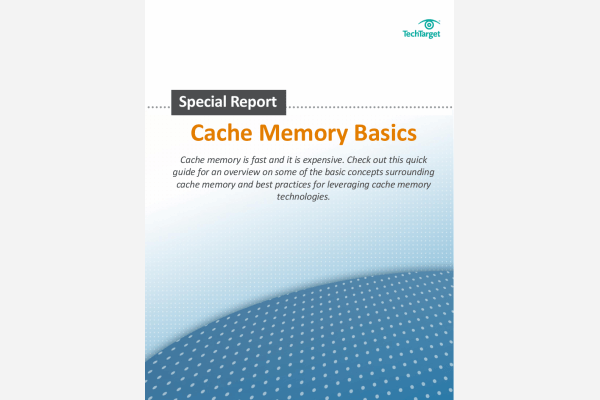 Eager to improve storage performance, many were quick to consider cache memory - but just as quickly find it to be challenging to implement and expensive. Check out this quick guide for an overview on some of the basic concepts surrounding cache memory and best practices for leveraging cache memory technologies.
By submitting your email address, you agree to receive emails regarding relevant topic offers from TechTarget and its partners. You can withdraw your consent at any time. Contact TechTarget at 275 Grove Street, Newton, MA.
You also agree that your personal information may be transferred and processed in the United States, and that you have read and agree to the Terms of Use and the Privacy Policy.

BEDO DRAM (Burst Extended Data Output DRAM) is a type of dynamic random access memory (DRAM) that can send data back to the computer from one read operation at the same time it is reading in the address of the next data to be sent. In addition, after reading the address, it is able to send the data back in three successive clock cycles without clock coordination (that is, the three successive outputs seem to be sent from the RAM in a sudden burst. It works well with microprocessors that operate up to 66 MHz.
BEDO DRAM and various types of SDRAM are two recent RAM technologies that are being incorporated in newer computers.
Dig Deeper on Disk drives
PRO+
Content
Find more PRO+ content and other member only offers, here.