News
Stay informed about the latest enterprise technology news and product updates.
Xyratex subtracts power conversions from new array
Xyratex might not be a company known to many end users — their major business is selling storage subsystem hardware to OEMs. But, if you're concerned about the power draw on your storage system, you might want to start paying attention to who's under the covers. Xyratex has announced a new version of its array called the OneStor Extensible Storage Platform (ESP) 4U24, which is the first in a new line of arrays offering new features that the company claims will make it easier for OEMs to integrate application-specific software onto its hardware platform.

Download this free guide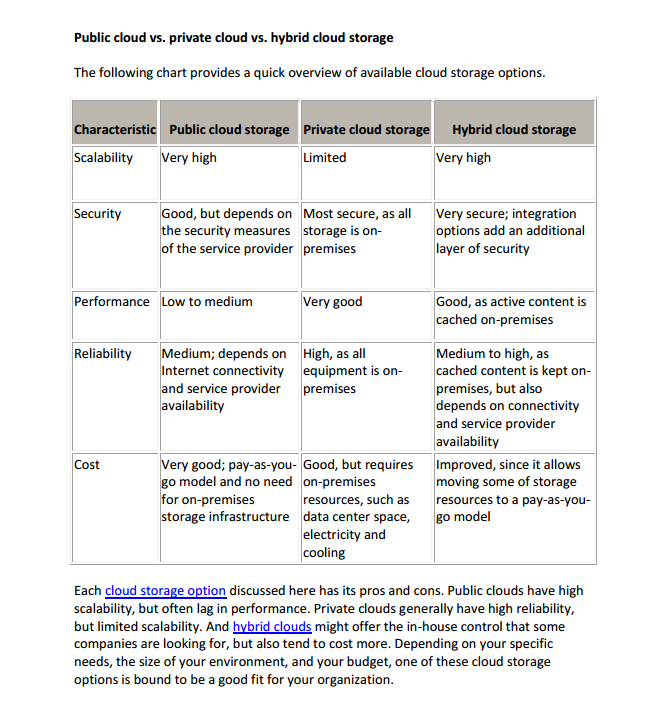 Cloud storage face-off: Public cloud vs. private cloud vs. hybrid cloud storage
Every cloud storage option has its pros and cons. Depending on your specific needs, the size of your environment, and your budget, it's essential to weigh all cloud and on-prem options. Download this comprehensive guide in which experts analyze and evaluate each cloud storage option available today so you can decide which cloud model – public, private, or hybrid – is right for you.
By submitting your personal information, you agree that TechTarget and its partners may contact you regarding relevant content, products and special offers.
You also agree that your personal information may be transferred and processed in the United States, and that you have read and agree to the Terms of Use and the Privacy Policy.
More interesting to non-OEMs, though, are some of the things Xyratex is doing with this new box to decrease its power draw and make it more efficient. First, it's now offering a low-power mode for inactive disks that can be controlled through software, but fail over to hardware controls on the device's midplane in the event of a failure. Xyratex is also offering OEMs an API for shutting disks off and powering them back up again — setting the stage for MAID arrays.
But for this reporter, more notable is the fact Xyratex is one of the first enterprise array vendors I've heard of to announce the elimination of power conversions within the silicon on the box itself. This is something Google and experts on the server side have highlighted as a major cause of energy inefficiency with computer systems. (In fact, we did a whole story on this issue back in June.)
In many data centers, converting between alternating current (AC, or wall power) and direct current (DC, or battery power) takes multiple steps. This results in some loss of power efficiency.
Within computers themselves, power is converted down to low voltages for powering individual computer parts, and within today's enterprise systems, typically the conversions are between +/- 5 volt and 12 volt switches. Different factions have different opinions on which of those voltages should be kept, but Xyratex has eliminated the +/- 5 volt conversion from its new box.
Look for similar changes from other storage vendors to come soon; on the server side, they're already well ahead of the storage market. There, the environmental energy technologies division at Lawrence Berkeley National Lab (LBNL) has been working with server vendors, the U.S. Department of Energy (DoE) and the Environmental Protection Agency (EPA) toward finding a standard single voltage for server hardware.