News
Stay informed about the latest enterprise technology news and product updates.
Veeam CEO says the company is chasing a broader market
Veeam's core market is VMware administrators, but the company is looking to appeal to a broader audience – specifically storage admins.
In an interview with TechTarget editors this week, Veeam CEO Ratmir Timashev said that integration with array snapshots was the first step in that direction. He called support for NetApp snapshots the most important update in version 8 of Veeam's Backup& Replication data protection software. "NetApp snapshots are the best," he said. "And NetApp customers actually use snapshots – unlike some other array vendor's customers."

Download this free guide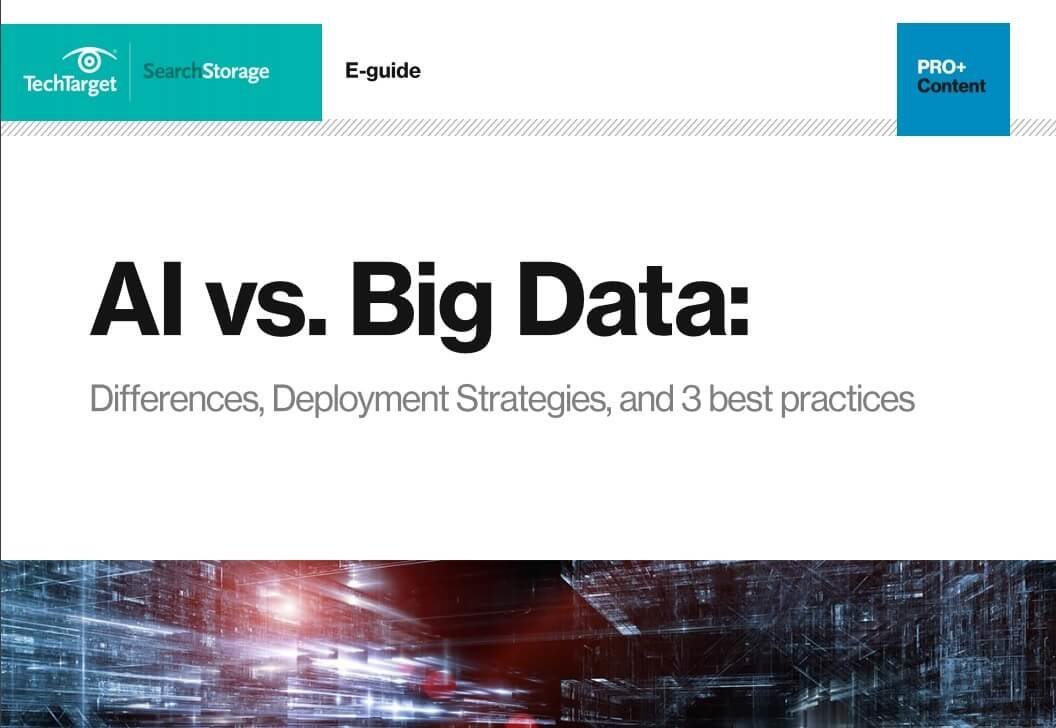 AI or Big Data, What's the Better Fit for Your Business?
Though similar in some ways, the two play vastly different roles in your storage system. Do you know what's the best option for your business, or how you can put it into practice? Read this guide to find these answers, as well as a framework for finding success with AI in your storage architecture.
By submitting your personal information, you agree that TechTarget and its partners may contact you regarding relevant content, products and special offers.
You also agree that your personal information may be transferred and processed in the United States, and that you have read and agree to the Terms of Use and the Privacy Policy.
Veeam currently supports all NetApp snapshot technologies — Snapshot, SnapMirror and SnapVault – and Timshev said the company plans to add support for additional storage vendors. He said Veeam supports HP StoreServ and StoreVirtual arrays but declined to name other array vendors on the roadmap.
"Veeam's core customer will always be VMware administrators. Addressing their needs always comes first, but we are adding functionality that will appeal to the more conservative storage guy," Timashev said.
Timashev said Veeam will continue to play to its specialty of virtual backup rather than compete with legacy vendors for physical server backup. However, he said that its free Endpoint Backup software may appeal to customers that are nearly 100% virtualized, but have a small number of physical servers that need protection.
Hyper-V adoption
Veeam added support for Microsoft Hyper-V in 2011, and Timashev said that 7% of the company's revenue and 14% of new customers could be attributed to Hyper-V in 2013. This year that increased to 11% of revenue and 22% of new customers. He also noted that the most Hyper-V adoption was among companies with fewer than 250 employees but some larger customers are using the software to protect Hyper-V servers at remote offices and in test/dev environments.
Replication for DR coming to Cloud Connect
Veeam will make a cloud disaster recovery play in 2015 through its Cloud Connect software.
loud Connect is designed to streamline the process of sending encrypted backups offsite to a service provider's cloud infrastructure without the use of a VPN. Cloud Connect uses WAN acceleration and relies on a cloud gateway at the service provider's site that places compute resources next to storage in the cloud. Timashev said that Veeam will add the ability to replicate VMs for cloud DR next year.