News
Stay informed about the latest enterprise technology news and product updates.
VMWorld is a major storage event
More than 70 storage hardware and software vendors will be exhibiting at VMWorld. That number verifies that VMWorld has become one of the major storage events where storage vendors choose to show their products and meet with customers, press, and analysts. These events represent a huge investment for vendors, and preparation for an event includes logistics and orchestration of many dynamic elements:

Download this free guide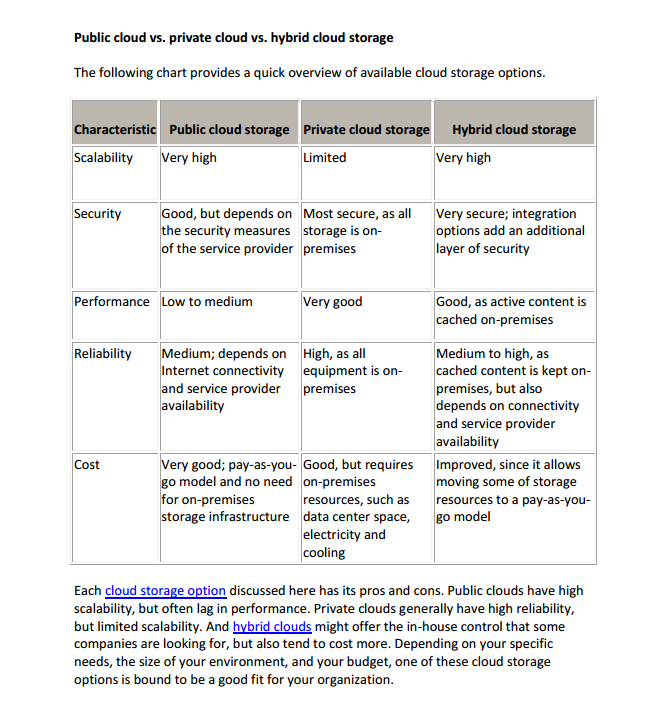 Cloud storage face-off: Public cloud vs. private cloud vs. hybrid cloud storage
Every cloud storage option has its pros and cons. Depending on your specific needs, the size of your environment, and your budget, it's essential to weigh all cloud and on-prem options. Download this comprehensive guide in which experts analyze and evaluate each cloud storage option available today so you can decide which cloud model – public, private, or hybrid – is right for you.
By submitting your personal information, you agree that TechTarget and its partners may contact you regarding relevant content, products and special offers.
You also agree that your personal information may be transferred and processed in the United States, and that you have read and agree to the Terms of Use and the Privacy Policy.
• Demonstration booths – the design, construction, transportation of the booths have the same characteristics of preparing a NASCAR team for race day.
• Staffing – getting the correct people that can speak to products, support the systems, meet with the press, analysts, and customers coordinated is almost an exercise in queuing theory.
• Equipment – the latest systems to be shown (in pristine condition) need to be ready and sent to the event. Also they will need to be set up. If demonstration labs are required, support systems and infrastructure must be there. Seemingly simple things such as sufficient power and the right types of power connectors can cause major problems without proper preparation.
• Briefing staff and executives – preparing for meetings with press, analysts, and customers requires that the scripted messages be prepared and ensuring everyone is briefed and ready.
• Arranging meetings – analysts especially have a high demand on their time and coordinating meetings is like putting an odd-sized puzzle together. Lead time is crucial to ensuring the right executives are speaking with analysts.
From our perspective as an analyst firm, VMWorld represents a valuable opportunity to meet with vendors' executives to understand their strategies and translate the vendor information into useful analysis for our IT customers. The importance of VMWorld can be measured by the number of requests for meetings that we receive – more than can be scheduled and certainly more than be absorbed.
Like vendors, there are a limited number of events that we will invest our time into attending and preparing for. VMWorld has become one of these events, underlining the important role played by storage in server virtualization, as I discussed in a previous blog.
(Randy Kerns is Senior Strategist at Evaluator Group, an IT analyst firm).