News
Stay informed about the latest enterprise technology news and product updates.
The budget category conundrum
Successful patterns of behavior are repeated. That adage is as good a reason as any as to why storage managers are reluctant to change their storage buying or management practices. Yet fundamental changes in how underlying data storage technologies work are forcing a subsequent change in storage management and procurement. Now is the time of year to lay the foundation for those changes.

Download this free guide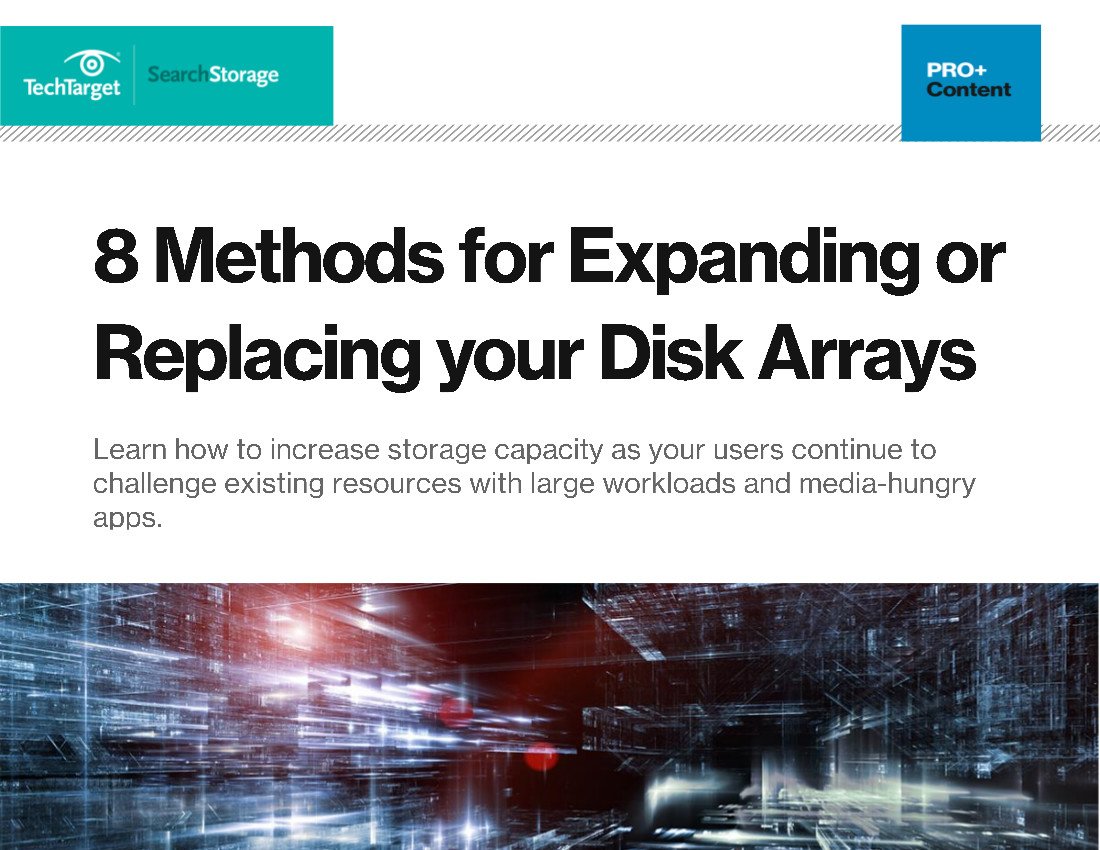 8 Steps to Expanding and Replacing Your Disk Arrays
Regardless of how high performing your storage array or how well you manage your data, every system comes to a breaking point. Whether it's long app loading times, or realizing after a disaster that your data isn't quite as available as you thought, when you reach that point, you'll need to be ready to expand or replace your existing disk array. In this guide, learn 8 things to take into consideration for when that time comes; it could be closer than you think.
By submitting your personal information, you agree that TechTarget and its partners may contact you regarding relevant content, products and special offers.
You also agree that your personal information may be transferred and processed in the United States, and that you have read and agree to the Terms of Use and the Privacy Policy.
The fourth quarter is typically when storage managers plan their budgets for 2008, but classifying new storage products is anything but cut and dry. The days of using budget categories like "backup software," "disk" and "tape" are coming to an end as continuous data protection (CDP), data protection and recovery management (DPRM) software, disk cartridges, iSCSI storage systems and storage virtualization emerge. These technologies don't quite fit into the tidy budget categories that storage managers have used over the years.
Storage managers are re-thinking and re-wording budget categories so category descriptions can be more inclusive of new storage technologies. For instance, "backup software" and "tape" might become "data protection software" and "data protection hardware," respectively, while the "disk" category may be described as a "storage network." Simple wording changes like these can help storage managers prepare their management teams for the fact that new storage technologies are coming.
Bringing new storage technologies into a company is never an easy task and the larger the company, the more difficult it becomes. However, sticking to storage technologies that have worked in the past is increasingly the wrong way to manage storage. Using new storage technologies, companies stand to get more mileage out of their storage while becoming more efficient in how they manage it. Examining and changing the wording in your budget is a simple way to start the process of change without putting either yourself, or your company, at undue risk.