News
Stay informed about the latest enterprise technology news and product updates.
Symantec sets January date for Veritas spin-out
Symantec expects to officially complete its Veritas spin-out Jan. 2, 2016, with a goal to effectively operate as two separate companies by Oct. 3,

Download this free guide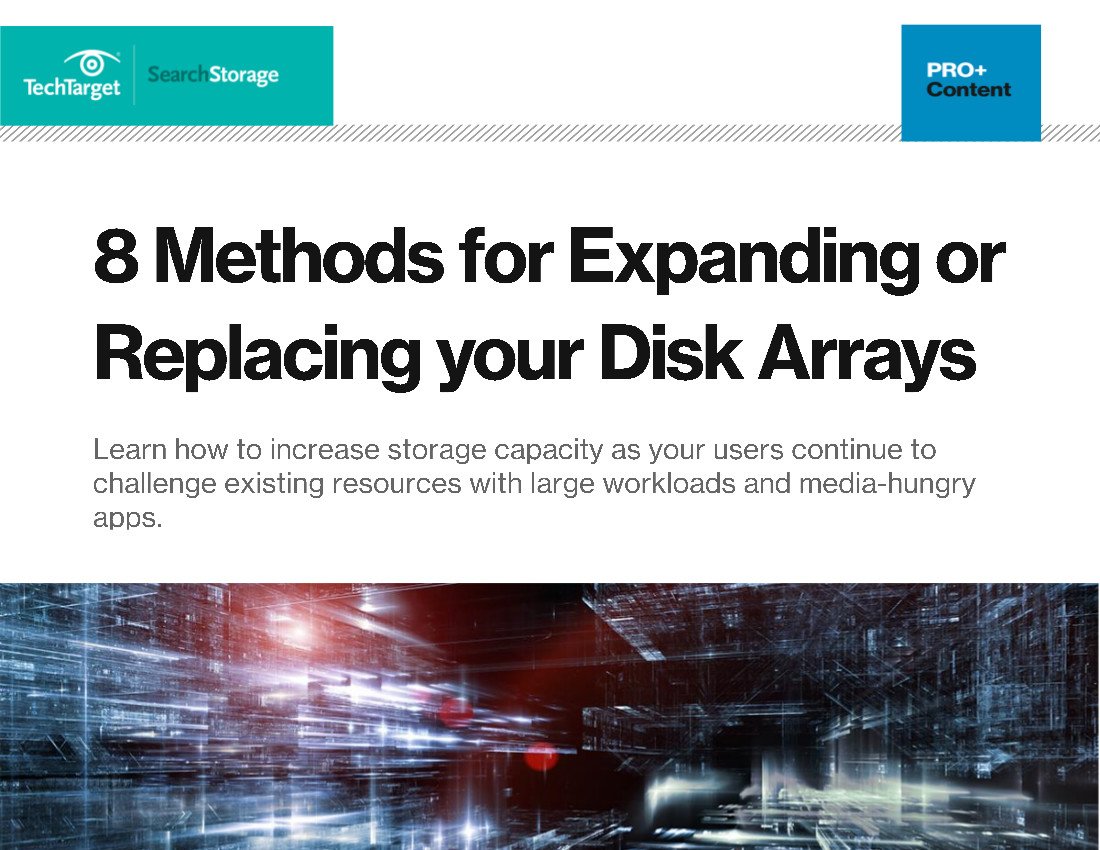 8 Steps to Expanding and Replacing Your Disk Arrays
Regardless of how high performing your storage array or how well you manage your data, every system comes to a breaking point. Whether it's long app loading times, or realizing after a disaster that your data isn't quite as available as you thought, when you reach that point, you'll need to be ready to expand or replace your existing disk array. In this guide, learn 8 things to take into consideration for when that time comes; it could be closer than you think.
By submitting your personal information, you agree that TechTarget and its partners may contact you regarding relevant content, products and special offers.
You also agree that your personal information may be transferred and processed in the United States, and that you have read and agree to the Terms of Use and the Privacy Policy.
Symantec executives updated the spinoff process Thursday during the company's quarterly earnings call. Symantec said lasts October that it would spin off its data protection and data management products into a separate company, and last January said that company would be called Veritas. Security giant Symantec bought the original Veritas for $13.5 billion 10 years ago.
Despite published reports that Symantec is looking to sell Veritas to another large technology company, CEO Michael Brown and CFO Thomas Seifert said the breakup is proceeding as planned.
"We are on track to separate Veritas as a standalone company on January 2, 2016," Brown said. "Operationally, we'll be two separate companies on October 3, 2015."
He said Veritas product revenue grew four percent during the fiscal year, which ended April 30. Revenue increased six percent last quarter year-over-year. Overall, Symantec's revenue of $1.46 billion last quarter was down three percent from the previous year and its full year revenue dropped seven percent.
NetBackup drove the Veritas growth, increasing revenue 88 percent last quarter and 46 percent for the year, mainly on the strength of NetBackup integrated appliances for enterprise backup.
Backup Exec and storage management didn't fare so well, but Symantec didn't give much detail on those products. Brown said Backup Exec remains a "drag on the business" after several years of problems with the product, but he hopes recently released Backup Exec 15 will rally sales of the SMB backup app.
Seifert said he expects Veritas revenue to grown 27 percent to 29 percent over the next year.