News
Stay informed about the latest enterprise technology news and product updates.
Symantec set to hop on Hadoop, tackle 'big data'
Symantec will jump into the "big data" market this year with an application designed to make Hadoop MapReduce more enterprise-ready.
Don Angspatt, VP of product management for Symantec's storage and availability management group, said the vendor has a prototype of the application working and he expects the product to ship in 2012. He won't provide many details yet, but said the concept is similar to what EMC is doing with its integration of Isilon scale-out NAS and Greenplum analytics file system. The difference is that the Symantec app will work across heterogeneous storage.

Download this free guide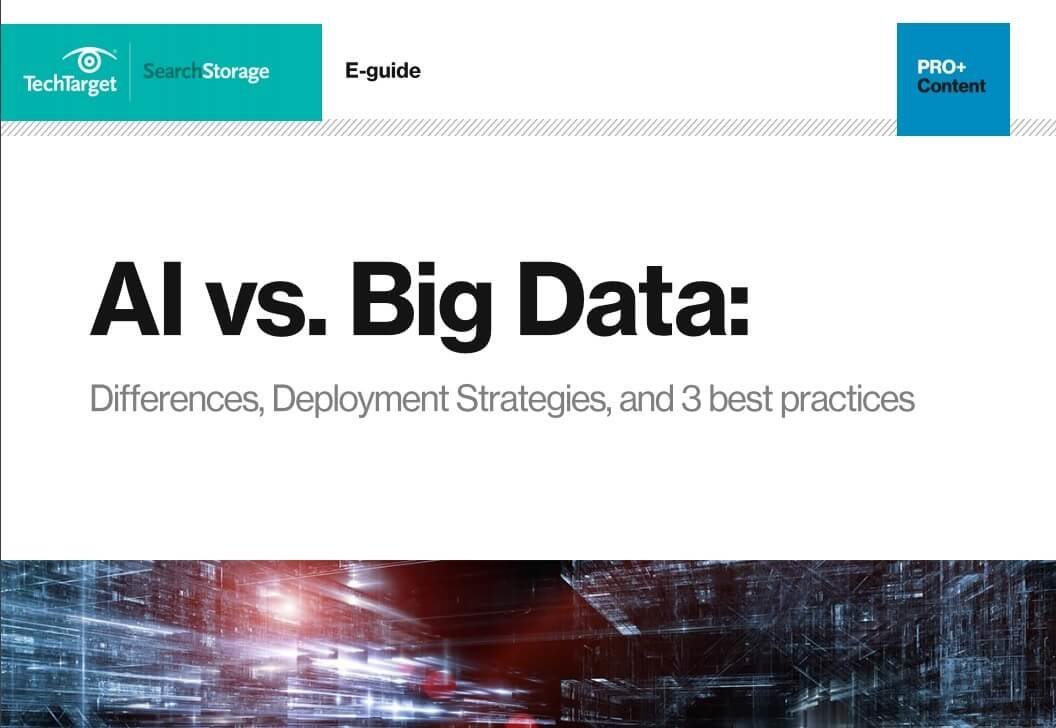 AI or Big Data, What's the Better Fit for Your Business?
Though similar in some ways, the two play vastly different roles in your storage system. Do you know what's the best option for your business, or how you can put it into practice? Read this guide to find these answers, as well as a framework for finding success with AI in your storage architecture.
By submitting your personal information, you agree that TechTarget and its partners may contact you regarding relevant content, products and special offers.
You also agree that your personal information may be transferred and processed in the United States, and that you have read and agree to the Terms of Use and the Privacy Policy.
Last month, EMC gave its Isilon OneFS operating system native support for the Hadoop Distributed File System (HDFS) and released the EMC Greenplum HD on Isilon.
The idea is to remove limitations such as a single point of failure and lack of shared storage capabilities that prevent Hadoop from working well in enterprises.
Angspatt said the Hadoop product will be sold separately from Symantec's Storage Foundation storage management suite, although it will work in a storage environment. He said the application will compete with Cloudera – which has a partnership with NetApp – and MapR Technologies software that EMC uses as part of its Greenplum HD.
"We want to make sure Hadoop and MapReduce work well in an enterprise environment," Angspatt said. "We're not going to do business intelligence. We'll be involved in the infrastructure behind it to make sure it's enterprise-ready. Our application will talk directly to Hadoop, similar to the EMC Greenplum-Isilon integration. But with us you don't get locked into a specific hardware."