News
Stay informed about the latest enterprise technology news and product updates.
Seagate, STEC call off SSD battle
Scuffling drive vendors Seagate and STEC have called a truce in their solid state drive (SSD) patent infringement battle, with both vendors saying today they have dropped their lawsuits against the other.

Download this free guide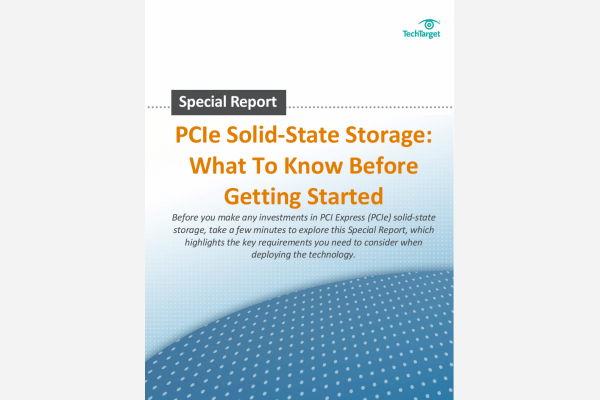 Weigh the pros and cons of PCIe-based SSD
So you've determined that flash storage is right for your organization, but with so many types and deployment models available, how do you choose amongst all the varieties? Start by considering PCIe-based SSD.
By submitting your personal information, you agree that TechTarget and its partners may contact you regarding relevant content, products and special offers.
You also agree that your personal information may be transferred and processed in the United States, and that you have read and agree to the Terms of Use and the Privacy Policy.
Seagate filed the first lawsuit last April claiming STEC violated four patents Seagate registered between 2002 and 2006, and STEC countersued. Under terms of today's settlement, no money was paid and neither company licensed technology from the other. The settlement does not preclude future patent infringement suits between the two.
"Since STEC plays a major role in the proliferation of SSD technology, we view the dismissal as a vindication of our technology," STEC CEO Manouch Moshayedi said in a statement. "With this case behind us, we can now optimize our resources to take full advantage of the market opportunities at hand."
Seagate's position is that the SSD market isn't so great for STEC. According to the statement Seagate released about the settlement, "The economic conditions today are drastically altered from those that existed when we filed the litigation, and the impact of STEC's sales of SSD's has turned out to be so small that the expenditures necessary to vindicate the patents could be better spent elsewhere."