News
Stay informed about the latest enterprise technology news and product updates.
Riverbed's enhanced remote-office appliances include vSphere support
Riverbed Technology today announced that the Steelhead EX remote-office WAN acceleration appliances now come with VMware vSphere 5 support, while introducing a new version of its Riverbed Optimization System (RiOS) operating system. The company also introduced two new Steelhead core WAN acceleration appliances.

Download this free guide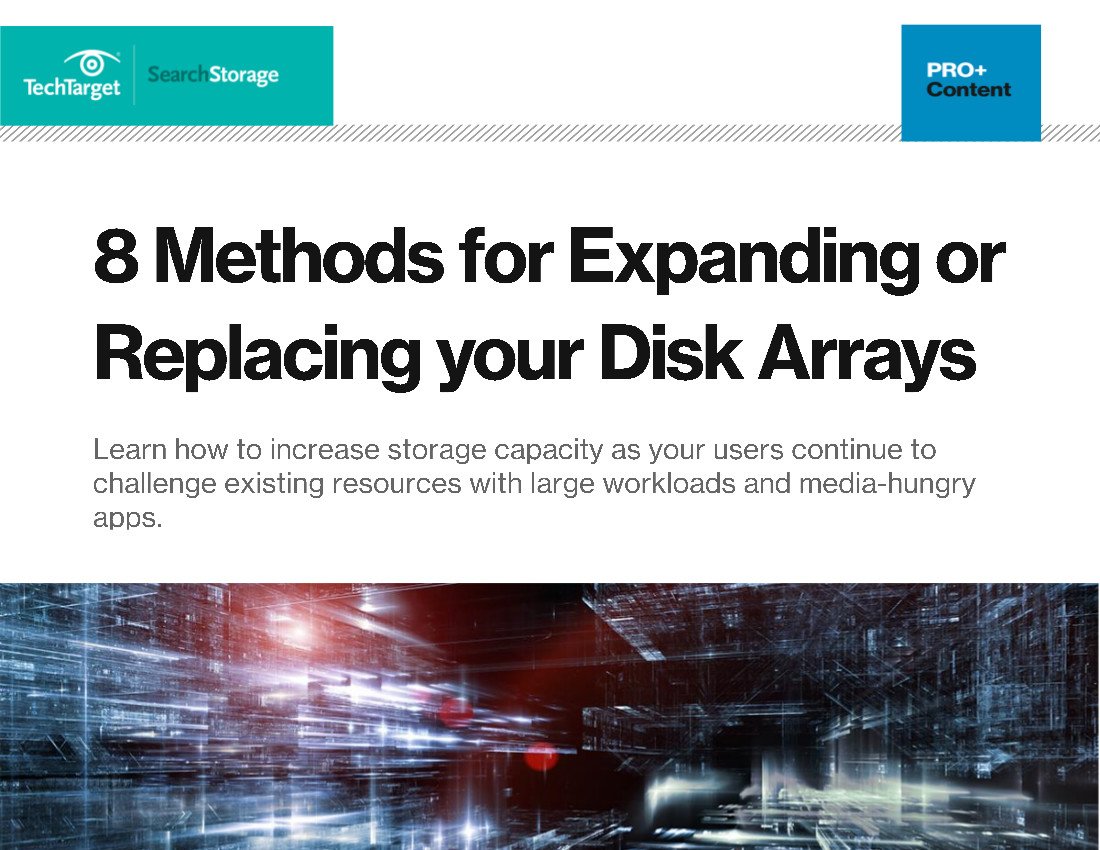 8 Steps to Expanding and Replacing Your Disk Arrays
Regardless of how high performing your storage array or how well you manage your data, every system comes to a breaking point. Whether it's long app loading times, or realizing after a disaster that your data isn't quite as available as you thought, when you reach that point, you'll need to be ready to expand or replace your existing disk array. In this guide, learn 8 things to take into consideration for when that time comes; it could be closer than you think.
By submitting your personal information, you agree that TechTarget and its partners may contact you regarding relevant content, products and special offers.
You also agree that your personal information may be transferred and processed in the United States, and that you have read and agree to the Terms of Use and the Privacy Policy.
The Steelhead EX devices work in conjunction with the Granite remote block-based storage appliances Riverbed launched in February. Granite centralizes the local storage in the Steelhead devices. Files can be written directly to Granite, which does asynchronous writes to the storage array in the data center.
"Granite presents data center storage locally, so you can scale up and scale down the amount of storage from the data center," said Miles Kelly, senior director of product marketing at Riverbed.
The Steelhead EX's integration with VMware vSphere hypervisor lets administrators use vCenter to centrally manage virtual machines. Previous EX models were integrated with VMware Server, which didn't include vCenter for central management of VMs. Kelly said up to five virtual machines can be managed on an EX appliance.
Riverbed also added new Steelhead CX pure WAN acceleration devices. The Steelhead CX5055 and CX7055 appliances have more TCP connections than the 5050 and 7050 models that they will replace. The 5055 and 7055 series contain solid-state drives (SSDs) for better performance. Previously, only the 7050 contained SSDs.
RiOS 8.0 has been upgraded to automatically recognize and control more than 600 applications, and has a new quality of service capability to prioritize PCoIP traffic, which is the protocol used for VMware View.