News
Stay informed about the latest enterprise technology news and product updates.
Riverbed's Steelfusion OS gets vSphere 6 upgrade
Riverbed this week upgraded its Steelfusion operating system to support VMware vSphere 6 and added a capability to do incremental upgrades when installing new VMware hypervisor versions to its SteelFusion Edge.

Download this free guide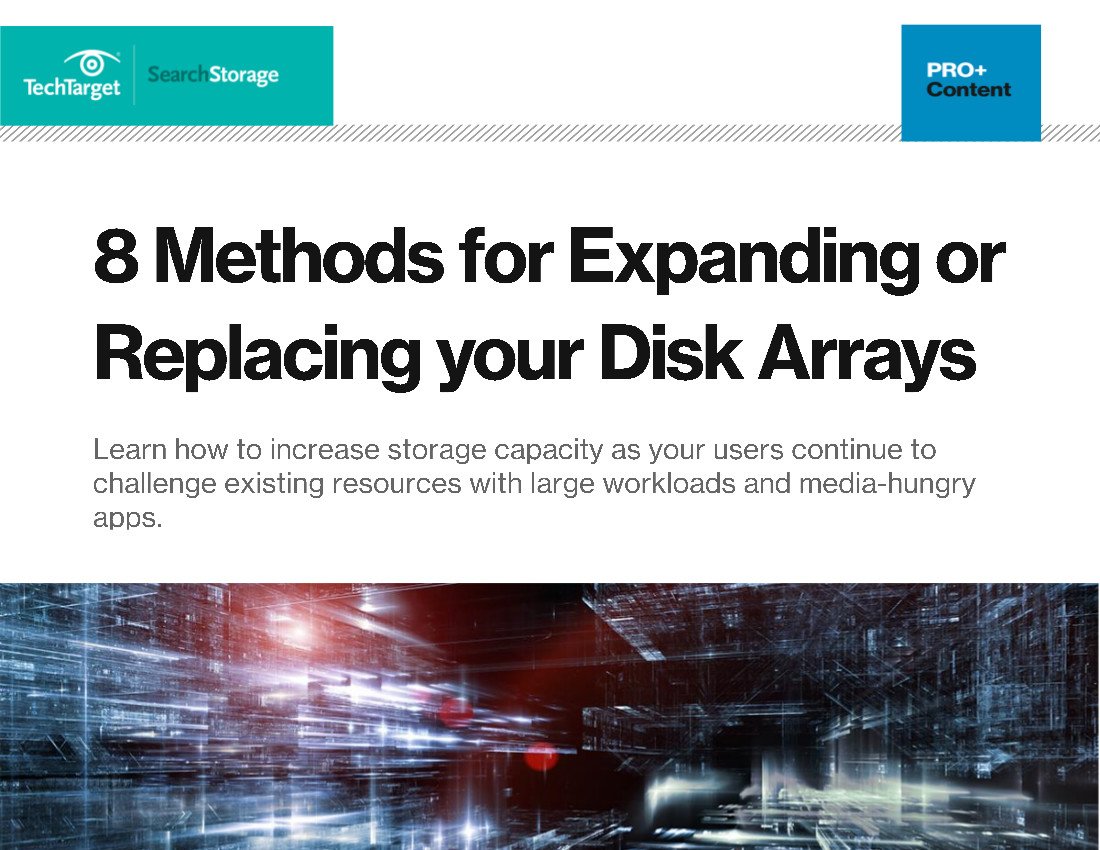 8 Steps to Expanding and Replacing Your Disk Arrays
Regardless of how high performing your storage array or how well you manage your data, every system comes to a breaking point. Whether it's long app loading times, or realizing after a disaster that your data isn't quite as available as you thought, when you reach that point, you'll need to be ready to expand or replace your existing disk array. In this guide, learn 8 things to take into consideration for when that time comes; it could be closer than you think.
By submitting your personal information, you agree that TechTarget and its partners may contact you regarding relevant content, products and special offers.
You also agree that your personal information may be transferred and processed in the United States, and that you have read and agree to the Terms of Use and the Privacy Policy.
Steelfusion is a combined server and WAN optimization platform for branch or remote offices. The launch of the latest SteelFusion 4.2 follows on the April release of version 4.0 when Riverbed also changed the name of the product from Granite.
Riverbed initially positioned Granite as a storage product, but it also includes WAN optimization and virtual machine management. SteelFusion allows organizations to maintain data in SANs in the data center and push that data out to branch offices. It consists of SteelFusion Core appliances in the data center and SteelFusion Edge, which runs at branch offices and could be software on a Steelhead appliance or a standalone device.
The latest operating system, which will be generally available next week, helps tackle the challenge of shutting down the servers when a VMware refresh needs to be done. The new function gives users the flexibility to do the upgrade in increments so the systems can stay up and running.
"You can do an upgrade of one but not do the other," said Saveen Pakala, senior director of product management at SteelFusion. "You don't have to take on a big project. You can break it down."
The SteelFusion OS also now supports VAAI write-same for improved provisioning and cloning performance. It also now has faster high-availability synchronization. Pakala said typically users start with a single node and then eventually add a second one and that requires a synchronization between systems.
"We have made it easier to add a second node at a later point in time," he said. "We have made that process a lot faster."