News
Stay informed about the latest enterprise technology news and product updates.
Qumulo pockets $32.5M to fund data-aware storage
Qumulo, the scale-out data-aware NAS startup founded by Isilon veterans, today added $32.5 million in funding to expand its sales operation. Qumulo's C funding round brings its total funding to $100 million.

Download this free guide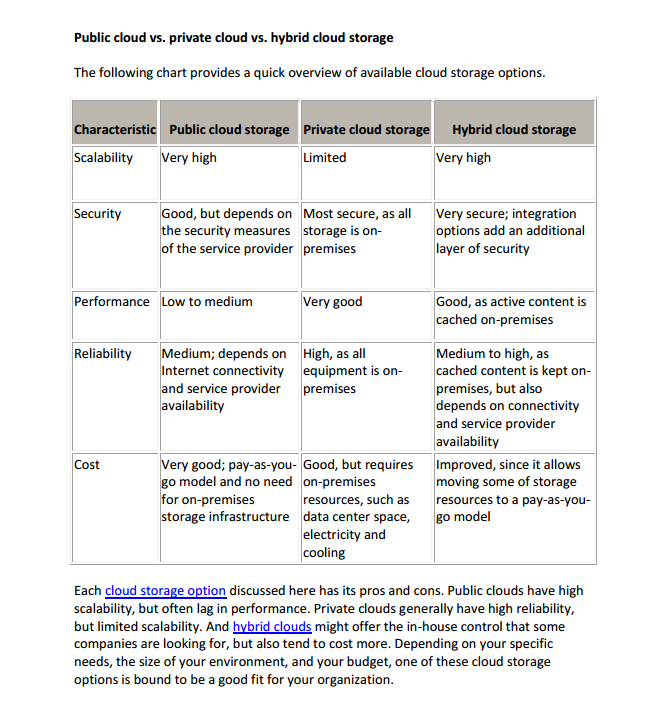 Cloud storage face-off: Public cloud vs. private cloud vs. hybrid cloud storage
Every cloud storage option has its pros and cons. Depending on your specific needs, the size of your environment, and your budget, it's essential to weigh all cloud and on-prem options. Download this comprehensive guide in which experts analyze and evaluate each cloud storage option available today so you can decide which cloud model – public, private, or hybrid – is right for you.
By submitting your personal information, you agree that TechTarget and its partners may contact you regarding relevant content, products and special offers.
You also agree that your personal information may be transferred and processed in the United States, and that you have read and agree to the Terms of Use and the Privacy Policy.
The vendor launched its Qumulo Core storage platform in March, 2015. It added a major upgrade last April with support for 10 TB drives, erasure coding and advanced performance analytics.
"We've had a great year," Qumulo CEO Peter Godman said. "We've been launched for about a year and we have more than 60 customers who continue to deploy bigger and bigger systems."
Godman said Qumulo's goal is to generate three-times as much revenue over the next year, so a significant amount of the funding will go towards sales and marketing. He said field sales operations will nearly double over the next year. The start-up has around 135 employees.
Godman said about half of Qumulo's sales come from customers adding systems to their original purchases. A lot of repeat buys come from media and entertainment whose capacity needs expand rapidly due to new higher-definition video formats.
On the product development front, he said Qumulo will continue to shoot out upgrades to its Core software every two weeks.
The daunting part for Qumulo is it competition comes from two of the largest storage vendors, EMC and NetApp. In EMC's case, Qumulo usually goes head-to-head with the Isilon platform that Qumulo founders helped develop. Godman said Qumulo competes frequently with Isilon in use cases such as animated movies where high performance is required. He said Quantum StorNext is another competitor in media but "90-plus percent of the time, we compete with NetApp and EMC."
Allen & Company, Top Tier Capital Partners, and Tyche Partners were Qumulo investors with the C round, joining previous investors Kleiner Perkins Caufield & Byers (KPCB), Madrona Venture Group, Highland Capital Partners, and Valhalla Partners.