News
Stay informed about the latest enterprise technology news and product updates.
Quantum hopes StorNext gains can outscale tape woes
Quantum had a rough quarter revenue-wise to end 2014 because of poor tape sales, but its prospects are looking up in other areas. StorNext scale-out file system sales increased 77 percent year-over-year and DXi disk backup revenue ticked up five percent.

Download this free guide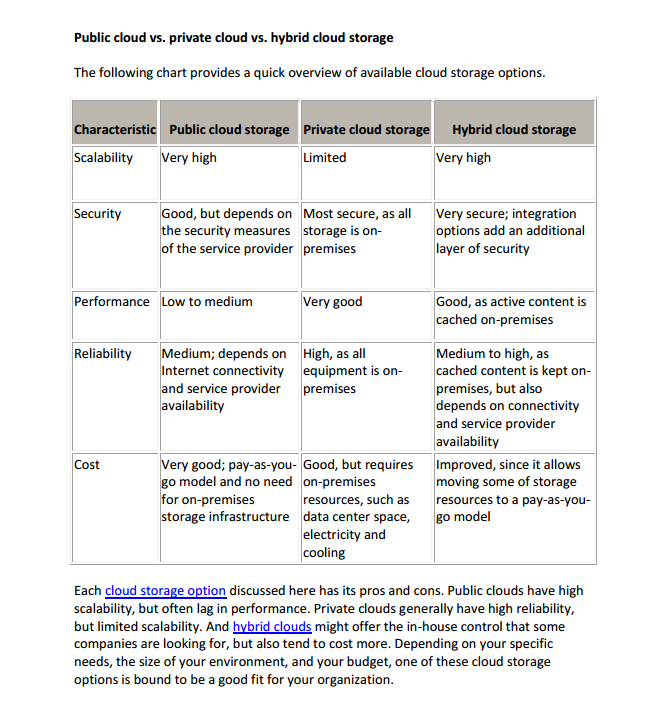 Cloud storage face-off: Public cloud vs. private cloud vs. hybrid cloud storage
Every cloud storage option has its pros and cons. Depending on your specific needs, the size of your environment, and your budget, it's essential to weigh all cloud and on-prem options. Download this comprehensive guide in which experts analyze and evaluate each cloud storage option available today so you can decide which cloud model – public, private, or hybrid – is right for you.
By submitting your personal information, you agree that TechTarget and its partners may contact you regarding relevant content, products and special offers.
You also agree that your personal information may be transferred and processed in the United States, and that you have read and agree to the Terms of Use and the Privacy Policy.
Quantum CEO Jon Gacek remains enthusiastic about StorNext, which has carved out a stronghold in media and entertainment and is positioned for more growth in surveillance and other video markets. Gacek said 4K video, also known as ultra high definition, will require many broadcast companies to overhaul their systems. He says StorNext, which received a big speed bump with version 5 a little over a year ago, is a good fit for the new standard because it is essential to avoid dropped frames. The 4k video also requires more storage capacity.
The surveillance market is also growing because of legal requirements to keep data. "That's not a place where we've traditionally had success," Gacek said. "Retention periods were short and you could get away with a cheap NAS box. Now organizations are going to high def and retention periods are much longer. We signed a large police organization in Canada."
StorNext revenue hit $27 million for the quarter and DXi came in at $24 million, which gives Quantum a shot at reaching more than $100 million annually with both products over this calendar year.
Gacek is also hoping Quantum gets a boost from two partnership deals with NetApp. Quantum has a pilot deal to sell NetApp E-Series disk as part of a StorNext video workflow solution, and a joint sales deal in Europe involving Quantum DXi 6900 and E-Series disk.
Still, tape dragged Quantum's overall revenue, which at $142 million dropped year-over-year. OEM tape automaton products sold by Dell, Hewlett-Packard and IBM fell 33 percent from the previous year, and Quantum's branded automation products fell 16 percent.
"We did not see many large deals or the typical budget flush in the form of upgrades or new purchases that we've seen in the December quarter in the past," Gacek said.
Quantum's overall revenue came in below its guidance and its forecast for this quarter of $130 million to $135 million is down from this quarter but up slightly from $128 million in the same quarter last year.
Gacek said there is not much Quantum can do to spur tape sales through OEM partners, but he said he is optimistic that branded revenue – the bigger piece of the tape pie – will rebound. "We have a lot more control and there is room for improvement there," he said.