News
Stay informed about the latest enterprise technology news and product updates.
QLogic adopts Brocade's adapters
Brocade last week revealed it is getting out of the adapter business, and it has sold off those products to QLogic.
It's easy to see why Brocade made this move. Despite being the Fibre Channel switch market leader, its host bus adapter (HBA) and converged network adapter (CNA) products never caught on and it barely made a dent in the market shares of QLogic and its main rival Emulex. Getting rid of that part of the business allows it to focus on its main FC and Ethernet switching.

Download this free guide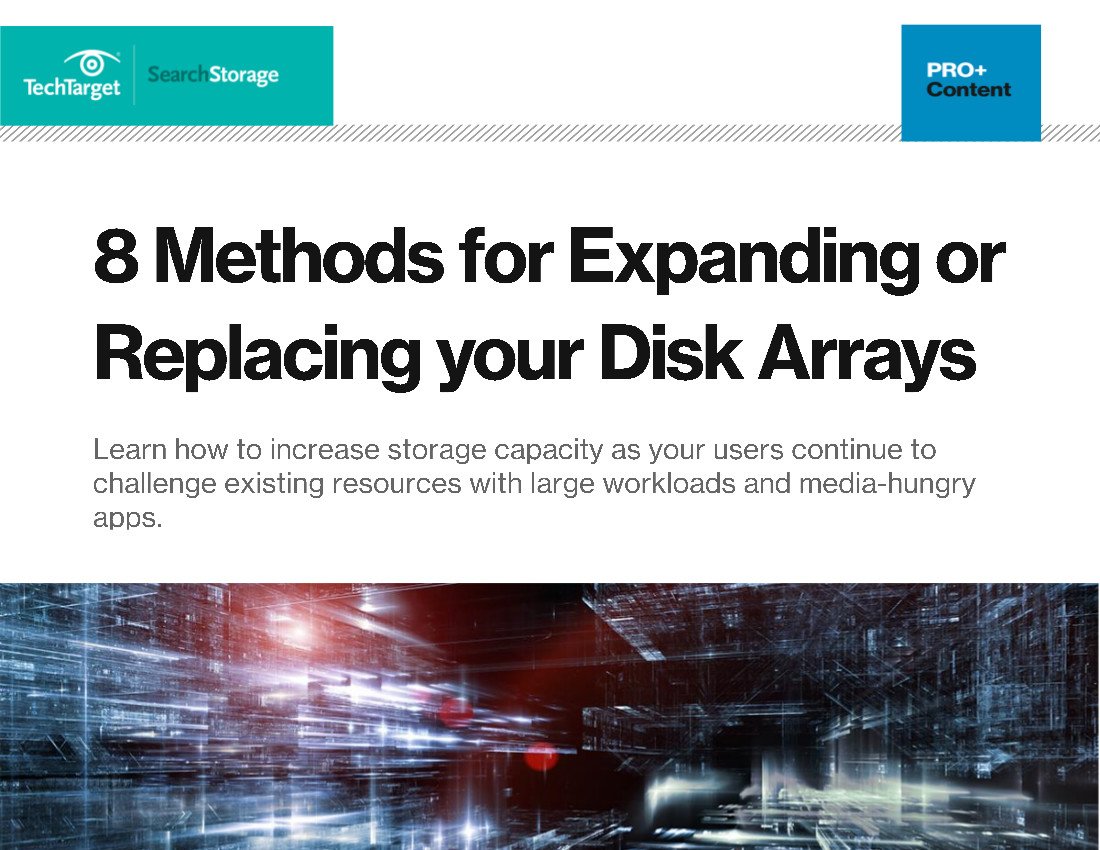 8 Steps to Expanding and Replacing Your Disk Arrays
Regardless of how high performing your storage array or how well you manage your data, every system comes to a breaking point. Whether it's long app loading times, or realizing after a disaster that your data isn't quite as available as you thought, when you reach that point, you'll need to be ready to expand or replace your existing disk array. In this guide, learn 8 things to take into consideration for when that time comes; it could be closer than you think.
By submitting your personal information, you agree that TechTarget and its partners may contact you regarding relevant content, products and special offers.
You also agree that your personal information may be transferred and processed in the United States, and that you have read and agree to the Terms of Use and the Privacy Policy.
But what's in it for QLogic? While the purchase price was low enough the vendors did not have to disclose it, why does QLogic need Brocade's adapters? It already has competing products for every one of Brocade's adapters.
There are two advantages for QLogic, according to its director of corporate marketing Tim Lustig. It will pick up about three points of HBA market share and about 12 points of CNA share by acquiring the Brocade products, plus the deal opens the way for better technical cooperation between the two vendors. This deal follows QLogic's decision last July to stop development of its FC switching products that compete with Brocade.
"QLogic positions this as a strategic relationship," Lustig said of the acquisition.
The involved products are the Brocade 1860 Fabric Adapters, the 815/825 and 415/425 FC HBAs, 1010/1020 CNAs, and HBA and CNA mezzanine cards sold by OEM partners. Brocade began selling HBAs in 2010.
Lustig said QLogic will sell and support Brocade's adapter products, but will not upgrade any of those devices. They will honor Brocade's OEM deals with IBM, Hewlett-Packard and Dell, which often sell Brocade adapters as lower-cost alternatives to QLogic's adapters.
"We're not interested in the technology itself," Lustig said. "We acquired only the current product lines, and we will be responsible for support of products already sold."
QLogic will also integrate Brocade's ClearLink diagnostics technology into its HBAs, following a similar announcement made by Brocade and Emulex last November. QLogic and Brocade have also agreed to align product plans and testing for Gen 5 (16 Gbps) and Gen 6 (32 Gbps) FC technology, and jointly market next-generation storage area networking (SAN) products.
Lustig said he expects 2014 to be the year when 16-gig FC picks up steam. He said QLogic still gets about 70 percent of its revenue from 8 Gbps FC devices and about 10 percent from 16 Gbps, with most of the rest from 4 Gbps. "The market is just starting to transfer over," he said. "We think 2014 will be the year for 16-gig."