News
Stay informed about the latest enterprise technology news and product updates.
Nimbus CEO: We're still alive
Nimbus Data has not "vanished," as I wrote in a story about storage vendors facing challenges in 2016. The all-flash vendor has just been keeping "very quiet" for the past 18 months or so.

Download this free guide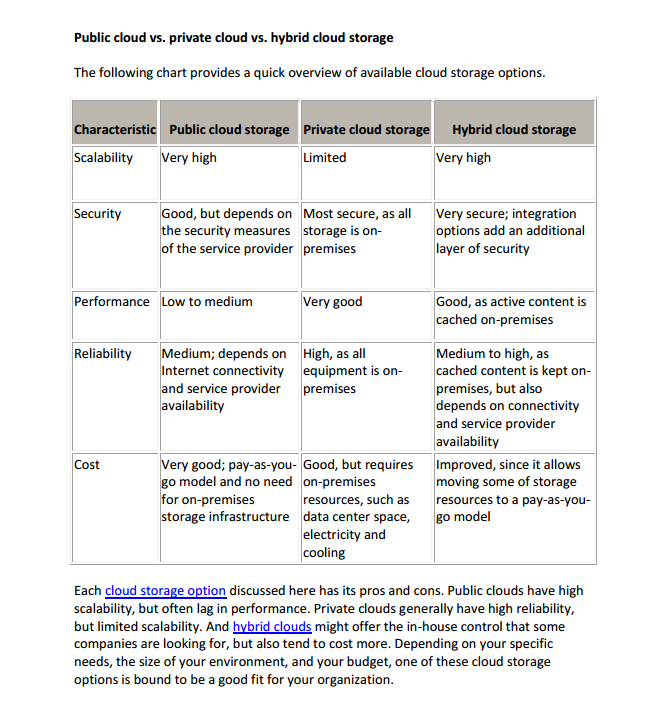 Cloud storage face-off: Public cloud vs. private cloud vs. hybrid cloud storage
Every cloud storage option has its pros and cons. Depending on your specific needs, the size of your environment, and your budget, it's essential to weigh all cloud and on-prem options. Download this comprehensive guide in which experts analyze and evaluate each cloud storage option available today so you can decide which cloud model – public, private, or hybrid – is right for you.
By submitting your personal information, you agree that TechTarget and its partners may contact you regarding relevant content, products and special offers.
You also agree that your personal information may be transferred and processed in the United States, and that you have read and agree to the Terms of Use and the Privacy Policy.
Nimbus CEO and founder Tom Isakovich sent me an e-mail today saying he is still in business and has been working on a new all-flash product.
"Nimbus Data has been very quietly at work on its most ground-breaking all-flash technology yet and soon will be unveiling a battery of new systems and software," Isakovich wrote. "The all-flash wars have only begun. Less than five percent of storage systems revenue is currently derived from all-flash systems. This is still the very early days of this industry."
It was the first I heard from Nimbus since the summer of 2014 when the vendor abruptly cancelled a briefing for a new array. The "latest news" on the front page of the Nimbus web site is a press release dated June, 2014. Most industry analysts I talk to regularly thought Nimbus had closed its doors.
Gartner listed Nimbus as a niche player in the all-flash array Magic Quadrant published in June 2015, but the report said "Many customers who approach Nimbus Data and request information, offers, quotations and participation in RFIs and RFPs do not receive an answer."
Nimbus has always been a lean operation, as Isakovich has not taken any venture funding. Still, he had always kept industry analysts and media informed of product news until suddenly going quiet.
"I understand that being quiet is out-of-the-norm for us, but we will return to our vocal selves soon," Isakovich said in his e-mail.
Isakovich added that the vendor is still selling its Gemini all-flash arrays, which were last upgraded in May 2014.