News
Stay informed about the latest enterprise technology news and product updates.
New CFO hopes to take Tegile public
Flash and hybrid storage array vendor Tegile Systems has hired a CFO with experience bringing companies public, and CEO Rohit Kshetrapal said he is aiming Tegile in that direction.

Download this free guide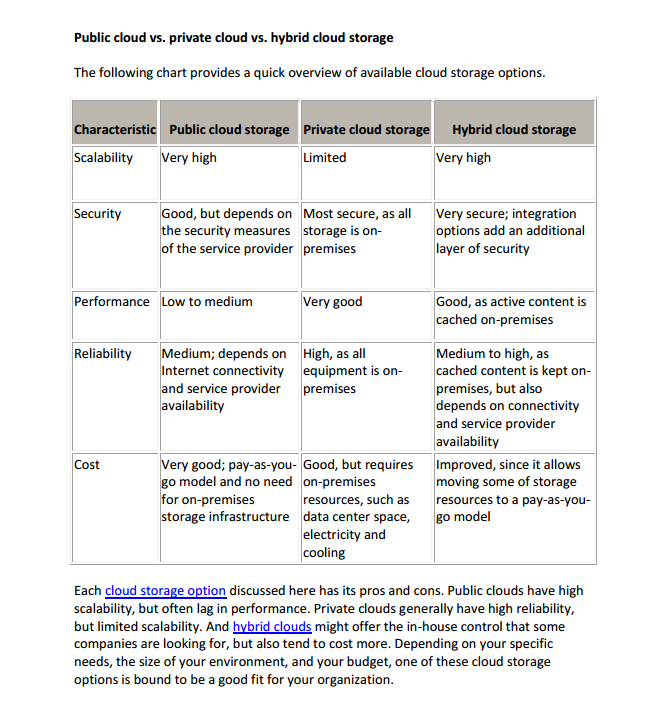 Cloud storage face-off: Public cloud vs. private cloud vs. hybrid cloud storage
Every cloud storage option has its pros and cons. Depending on your specific needs, the size of your environment, and your budget, it's essential to weigh all cloud and on-prem options. Download this comprehensive guide in which experts analyze and evaluate each cloud storage option available today so you can decide which cloud model – public, private, or hybrid – is right for you.
By submitting your personal information, you agree that TechTarget and its partners may contact you regarding relevant content, products and special offers.
You also agree that your personal information may be transferred and processed in the United States, and that you have read and agree to the Terms of Use and the Privacy Policy.
"We don't see an IPO [initial public offering] as a tomorrow-morning-thing or a day-after-tomorrow-thing," Kshetrapal said. "We want to put the fundamentals in place."
Tegile probably won't go public before 2017, but the new CFO Mike Morgan was hired to start the process. Morgan has already led two IPOs as a CFO and most recently was CFO at cloud storage controller vendor Panzura. He has been a CFO at technology companies since 1991.
Morgan said Tegile "has taken a smart, measured approach to how they grow the business," he said. "All the other players in the space have a particular niche – Tintri in virtualization, Pure in all-flash, Nimble on the lower-end side. The market here for Tegile is bigger than for the others because of the breadth of our product line."
Tegile added all-flash arrays in 2014 to complement the hybrid arrays it began selling in 2012.
Tegile raised $117.5 million in four funding rounds since 2010. Its investors include venture capitalists August Capital, Meritech Capital, Capricorn Investment Group, Pine River Capital and Cross Creek Adivsors, and strategic investors Western Digital and SanDisk.
Kshetrapal said Tegile has more than 1,200 customers and about 35% of them now are using all-flash arrays. He said units shipped increased 350% year-ever-year in 2015.
Kshetrapal didn't disclose revenue, but a source with knowledge of the company said its 2015 revenue was between $30 million to $35 million, depending on the final fourth quarter results.
Following several years of large funding rounds in storage, venture capitalists are expected to pull back in 2016. That would leave IPOs as the best way for mature private companies to raise cash over the next few years. But storage vendors have had mixed results with IPOs in recent years, so it won't be easy to pull off.
Morgan and Kshetrapal said they want their bottom line to be in better shape than Pure Storage and Nutanix. All-flash vendor Pure, which went public last year, and hyper-converged vendor Nutanix, which has filed to go public in 2016, have had impressive revenue growth during their histories but still experience large losses every quarter.
"You can't spend three times your revenue to buy your business," Morgan said. "Everybody is taking a more sober look at how to grow the business."
Kshetrapal added: "We want to show both growth and an effective cost structure."
According to the annual Piper Jaffray CIO survey published this week, 10% of CIOs who say they plan to deploy all-flash arrays this year named Tegile as their preferred vendor. That placed Tegile tied for fourth with Tintri behind EMC, Pure Storage and IBM.