News
Stay informed about the latest enterprise technology news and product updates.
NetEx gets VMware seal of approval
As certification announcements go, this one is more interesting, I think, than most others, if only because it harkens back to one of the most interesting product announcements/demonstrations I saw last year.

Download this free guide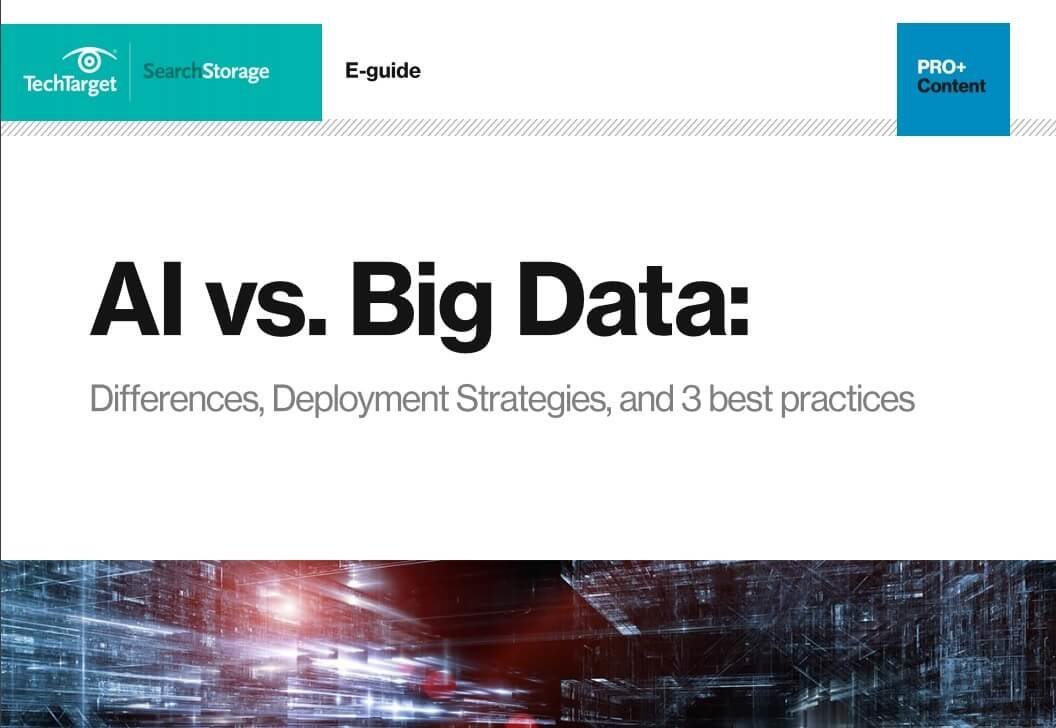 AI or Big Data, What's the Better Fit for Your Business?
Though similar in some ways, the two play vastly different roles in your storage system. Do you know what's the best option for your business, or how you can put it into practice? Read this guide to find these answers, as well as a framework for finding success with AI in your storage architecture.
By submitting your personal information, you agree that TechTarget and its partners may contact you regarding relevant content, products and special offers.
You also agree that your personal information may be transferred and processed in the United States, and that you have read and agree to the Terms of Use and the Privacy Policy.
At last year's VMWorld in San Francisco, Cisco and VMware demonstrated distance VMotion, a technology that will be key to VMware's vision of data center federation and fluidity between public and private clouds. However, distance VMotion as of that conference had several limitations, the most significant of which from a storage perspective is the need to migrate potentially large volumes of data over distance very quickly in order to support VMotion between data centers.
VMware said last year it will support customers if they deploy distance VMotion using the Cisco network, but its support statement included extensive fine print, including a minimum network bandwidth of 622 Mbps, or an OC12 connection.
Partners were scrambling at that time to step in to solve the data migration problem (including EMC, which was developing "active-active" storage to support distance VMotion), and some of the exhibitors on the show floor, including NetEx and F5 Networks, claimed to be able to solve the problem today. At the time, however, no WAN optimization products were certified for distance VMotion with VMware.
Today, NetEx announced certification of its HyperIP software as VMware Ready, which according to a press release means "HyperIP integrates consistently with VMware technology and is ready for deployment in customer environments." The press release doesn't mention distance VMotion specifically, but a NetEx spokesperson said a large oil and gas company has deployed the software for distance VMotion. That customer is not open to taking questions from press, the spokesperson said.