News
Stay informed about the latest enterprise technology news and product updates.
NetApp CEO Kurian: I see the power of data change lives
LAS VEGAS – In a week full of raw emotion, NetApp CEO George Kurian shared a personal story on the power of data to change lives.
Kurian was speaking to attendees at NetApp Insight conference here on the need for integrated data mobility in an increasingly multi-cloud world. But after touting the expanding capabilities of NetApp's Data Fabric, Kurian closed his 15-minute keynote by recounting his personal pain five years ago on learning his son, who was 8 at the time, had developed a rare form of cancer.

Download this free guide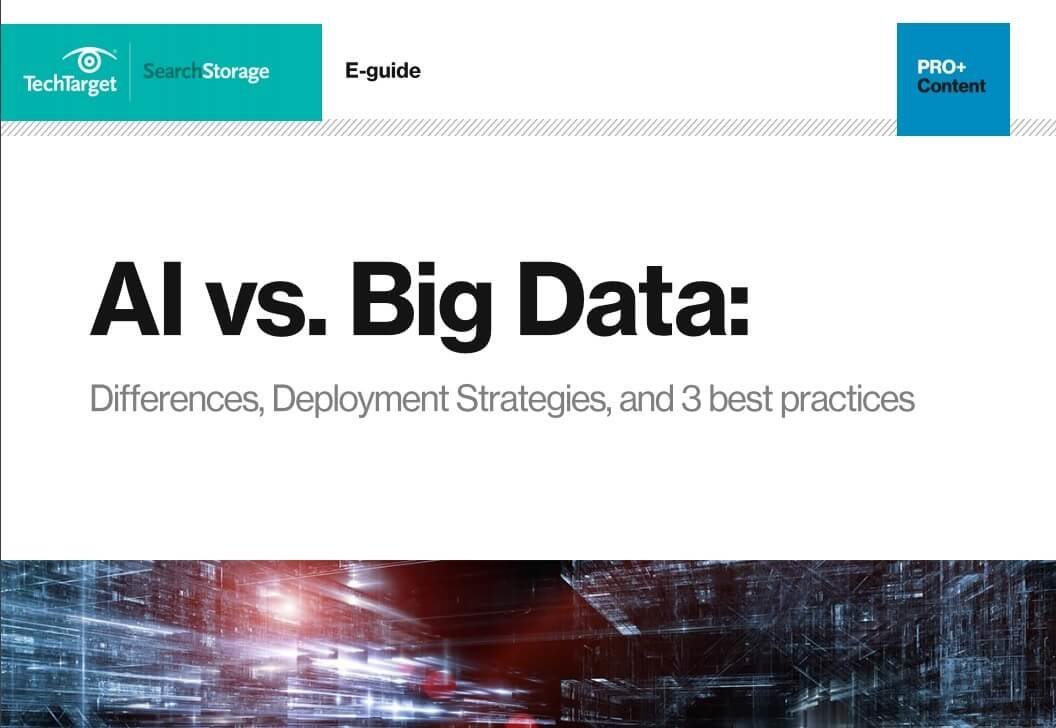 AI or Big Data, What's the Better Fit for Your Business?
Though similar in some ways, the two play vastly different roles in your storage system. Do you know what's the best option for your business, or how you can put it into practice? Read this guide to find these answers, as well as a framework for finding success with AI in your storage architecture.
By submitting your personal information, you agree that TechTarget and its partners may contact you regarding relevant content, products and special offers.
You also agree that your personal information may be transferred and processed in the United States, and that you have read and agree to the Terms of Use and the Privacy Policy.
The child was diagnosed with a tumor that lay between his right eye and his brain. Doctors were mystified to find an instance of this particular form of cancer in such a young child, Kurian said.
Oncologists in the U.S. used the power of data to generate sophisticated medical images and analyze the data in collaboration with cancer doctors in Canada and the United Kingdom. Over the course of numerous conference calls, surgeons painstakingly identified the source of the tumor and devised a treatment strategy.
A surgical operating theater was set up, including a series of life-sized television screens for projecting the medical images during surgery.
"For 14 ½ hours, the little's boy's life was in the hands of the best surgeons in the world. And now, I get to go home and see the power of data every evening in a happy, healthy, fully healed 13-year-old boy who loves me. He tells me every day, 'Dad, I'm so happy when you come home," Kurian said, his voice wavering with emotion.
Kurian's emotional code followed the harrowing mass shooting here that claimed the lives of 58 people and injured hundreds more. The tragedy led to a lockdown at Las Vegas resorts and delayed the start of NetApp Insight, leading to an abbreviated schedule and sparse attendance.