News
Stay informed about the latest enterprise technology news and product updates.
Maxta hyper-converged SW flips off VMware for Red Hat
Software-only hyper-converged vendor Maxta said it can enable customers to migrate virtual machines from VMware ESXi to Red Hat Virtualization, and run both hypervisors on Maxta hyper-converged systems.

Download this free guide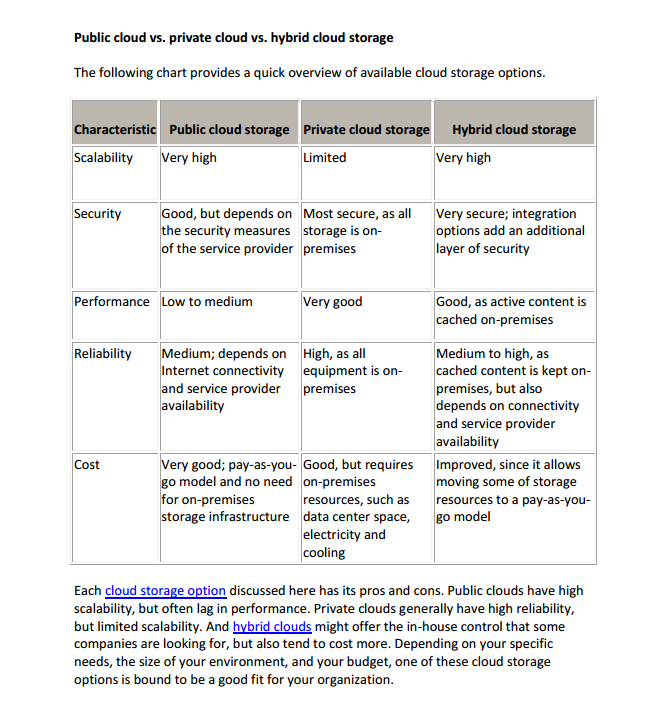 Cloud storage face-off: Public cloud vs. private cloud vs. hybrid cloud storage
Every cloud storage option has its pros and cons. Depending on your specific needs, the size of your environment, and your budget, it's essential to weigh all cloud and on-prem options. Download this comprehensive guide in which experts analyze and evaluate each cloud storage option available today so you can decide which cloud model – public, private, or hybrid – is right for you.
By submitting your personal information, you agree that TechTarget and its partners may contact you regarding relevant content, products and special offers.
You also agree that your personal information may be transferred and processed in the United States, and that you have read and agree to the Terms of Use and the Privacy Policy.
Red Hat Virtualization is based on open-source KVM. Maxta executives said the goal is to provide an easy migration path for customers to move from ESXi to RHV. Maxta MxSP software runs on x86 servers, and is sold stand-alone or packaged on appliances by resellers.
Why would Maxta hyper-converged customers want to migrate VMs from VMware to RHV? Mostly to avoid paying costly VMware licenses. Why does Maxta want to move customers off VMware hypervisors, which is by far the most popular hypervisor? Because customers are asking to do that, Maxta CEO Yoram Novick says
"We heard from customers: support multiple hypervisors, and make it easy," Novick said. "Customers say' We may be VMware today but we may go to Red Hat in the future. We may even do both at the same time.'"
And why support Red Hat KVM and not the open-source versions on Maxta hyper-converged software?
Kiran Sreenivasamurthy, VP of product management, said Maxta's customers want the support from Red Hat missing form open-source KVM versions.
"We believe Red Hat has the market share and the ecosystem to support this move," Sreenivasamurthy said. "Why is VMware popular? It's all about the ecosystem. You have tools for backing up and managing it. Red Hat has that similar kind of ecosystem. It's easier to run on Red Hat than to support different [KVM] hypervisors."
And what about Microsoft Hyper-V? That is often the second commercial hypervisor storage vendors support, after VMware.
Novicksaid Hyper-V support will likely follow, but there is more interest in RHV now.
"We know Hyper-V is out there, but the target market we're going after is predominantly VMware and Red Hat KVM," Novick said. "And we're seeing an increasing interest in Red Hat. Certain workloads don't make sense for VMware. But this is not about moving away from VMware. It's about moving certain workloads to Red Hat."
Sreenivasamurthy said the simple migration process works like this: customers select the VMs they want to move over, and Maxta hyper-converged software automatically exports VMs from VMware and imports them onto RHEV. Following the migration, the RHV VMs can be managed through the MaxtaMxInsight for KVM Management Console.
Maxta's chief marketing officer Barry Phillips called the migration feature "the first step in supporting Red Hat," which does have its own hyper-converged software. Phillips said the vendors will also discuss joint go-to-market programs.