News
Stay informed about the latest enterprise technology news and product updates.
Kaminario secures $53 million funding round, adds encryption to K2 all-flash array
Kaminario announced a $53 million funding round today at the same time it followed through on a pledge to support data-at-rest encryption in its K2 all-flash arrays by year's end.

Download this free guide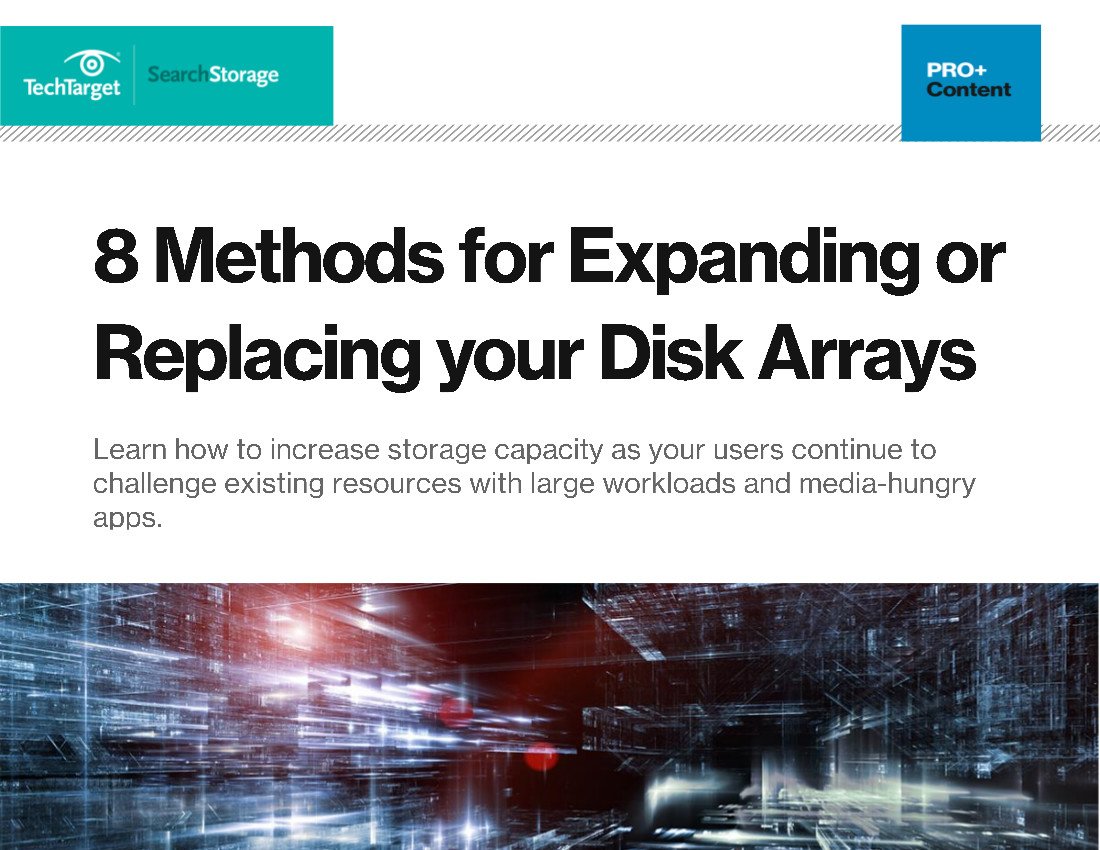 8 Steps to Expanding and Replacing Your Disk Arrays
Regardless of how high performing your storage array or how well you manage your data, every system comes to a breaking point. Whether it's long app loading times, or realizing after a disaster that your data isn't quite as available as you thought, when you reach that point, you'll need to be ready to expand or replace your existing disk array. In this guide, learn 8 things to take into consideration for when that time comes; it could be closer than you think.
By submitting your personal information, you agree that TechTarget and its partners may contact you regarding relevant content, products and special offers.
You also agree that your personal information may be transferred and processed in the United States, and that you have read and agree to the Terms of Use and the Privacy Policy.
The cash infusion was the largest to date for Kaminario and boosted the company's capital total to $128 million. New investors Silicon Valley Bank, Lazarus Hedge Fund and a large unnamed public company joined existing investors Sequoia Capital, Pitango, Globespan, Tenaya and Mitsui in backing the Newton, Massachusetts-based startup, which also has offices in Israel, California and New York.
Kaminario CEO Dani Golan said the financing round was significantly oversubscribed, with demand at about $100 million, reflecting the interest that investors have in the hot all-flash array market. Golan claimed his company has been winning an unusually high percentage of deals among midrange enterprise customers, which he defined as having a run rate of $100 million to $5 billion.
"With our product K2, it's clear that it's a highly differentiated product and its differentiation is not going to go away any time soon," Golan said.
Always known for its high-performance flash arrays, Kaminario shipped a major new fifth-generation release in May that added enterprise capacity-saving features such as thin provisioning, inline deduplication and inline compression. Golan touted the company's public promise to deliver an average price of $2 per usable GB, with data reduction factored in. He said sales have quadrupled since the launch of K2 v5.
Two key features missing from that K2 v5 release, and pledged for 2014, were replication and encryption of data at rest. Kaminario said the always-on, data-at-rest encryption can be added non-disruptively to a K2 array without downtime or data loss. Golan said replication is coming soon.