News
Stay informed about the latest enterprise technology news and product updates.
HDS fully digests Pentaho
Hitachi Data Systems (HDS) closed its acquisition of Pentaho this week, which means Pentaho's big data analytics technology will be showing up in HDS storage products soon.

Download this free guide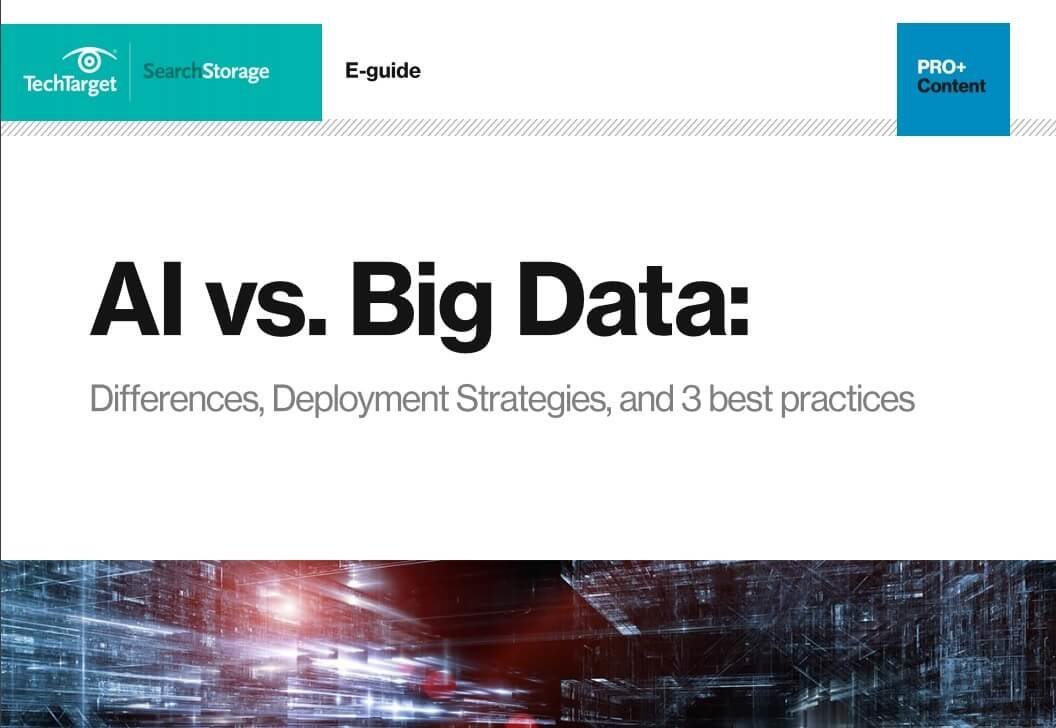 AI or Big Data, What's the Better Fit for Your Business?
Though similar in some ways, the two play vastly different roles in your storage system. Do you know what's the best option for your business, or how you can put it into practice? Read this guide to find these answers, as well as a framework for finding success with AI in your storage architecture.
By submitting your personal information, you agree that TechTarget and its partners may contact you regarding relevant content, products and special offers.
You also agree that your personal information may be transferred and processed in the United States, and that you have read and agree to the Terms of Use and the Privacy Policy.
Pentaho software will be part of the Hitachi Scale-Out Platform (HSP) hyper-converged system launched at HDS Connect last month. HDS will also use Pentaho in a Hitachi Unified Compute Platform (UCP) product for SAP HANA and Hadoop to analyze big data.
Pentaho's standalone and embedded software for analytics, data integration and visualization is a big part of the HDS social innovation strategy the company highlighted during its Connect conference. Hitachi is trying to become a leader in the Internet of Things market, including storage and other infrastructure products.
That means analytics will play a big role in nearly all of its products going forward, said Sarah Gardner, HDS CTO of social innovation.
"Internet of things solutions are not designed to operate in the background," she said. "We need to wire them into other parts of the environment. The days of people wanting standalone analytics are gone."
HDS disclosed its intention to acquire Pentaho in February. Pentaho will operate independently as Pentaho, a HDS company, according to HDS.