News
Stay informed about the latest enterprise technology news and product updates.
Formation Data adds cloud replication
Formation Data, the software-defined storage vendor that wants to help enterprises build full-featured storage systems without an array, today added replication to the cloud for its FormationOne Dynamic Storage Platform.

Download this free guide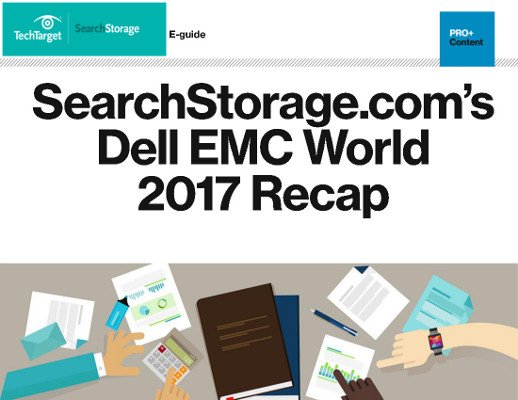 Download the PDF version of "Dell EMC World 2017 Recap"
Save yourself time and energy by downloading our comprehensive PDF version of this event recap, accessing all the news and notes from Dell EMC World 2017 in one place
By submitting your personal information, you agree that TechTarget and its partners may contact you regarding relevant content, products and special offers.
You also agree that your personal information may be transferred and processed in the United States, and that you have read and agree to the Terms of Use and the Privacy Policy.
Formation Data launched FormationOne this year with features such as dynamic tiering, snapshots, multi-tenancy, quality of service and the ability to pool storage across virtual machines. The new addition is Formation SafeGuard, which replicates data to Amazon Web Services and can be used for copy data management, disaster recovery and backup.
Customers can replicate between primary clouds or from a primary cloud to AWS. Formation Data CEO Mark Lewis said the idea is to turn AWS into an extension of on-premised storage. FormationOne supports iSCSI block storage, NFS file storage and Amazon S3-compatible object storage.
"You can use AWS as a DR site, you can use it as a content repository, a place to push content or if you need more capacity," Lewis said. "Most public clouds have gateways and focus on ingestion only, not recovery and they're bi-directional. We focus on the idea that the public cloud can be an extension of your private clouds."
The initial SafeGuard release only supports AWS. Lewis said Formation Data is working on added Micrososft Azure support.
He said SafeGuard will be "minor" licensing addition for FormationOne. Formation Data charges by usable capacity under management.