News
Stay informed about the latest enterprise technology news and product updates.
FalconStor signs up Hitachi Data Systems as dedupe partner
FalconStor made its virtual tape library and data deduplication partnership with Hitachi Data Systems official today, disclosing that HDS will resell FalconStor's VTL with dedupe and its File-interface Deduplication Software (FDS) integrated with the HDS Adaptable Modular Storage (AMS) 2000 platform.

Download this free guide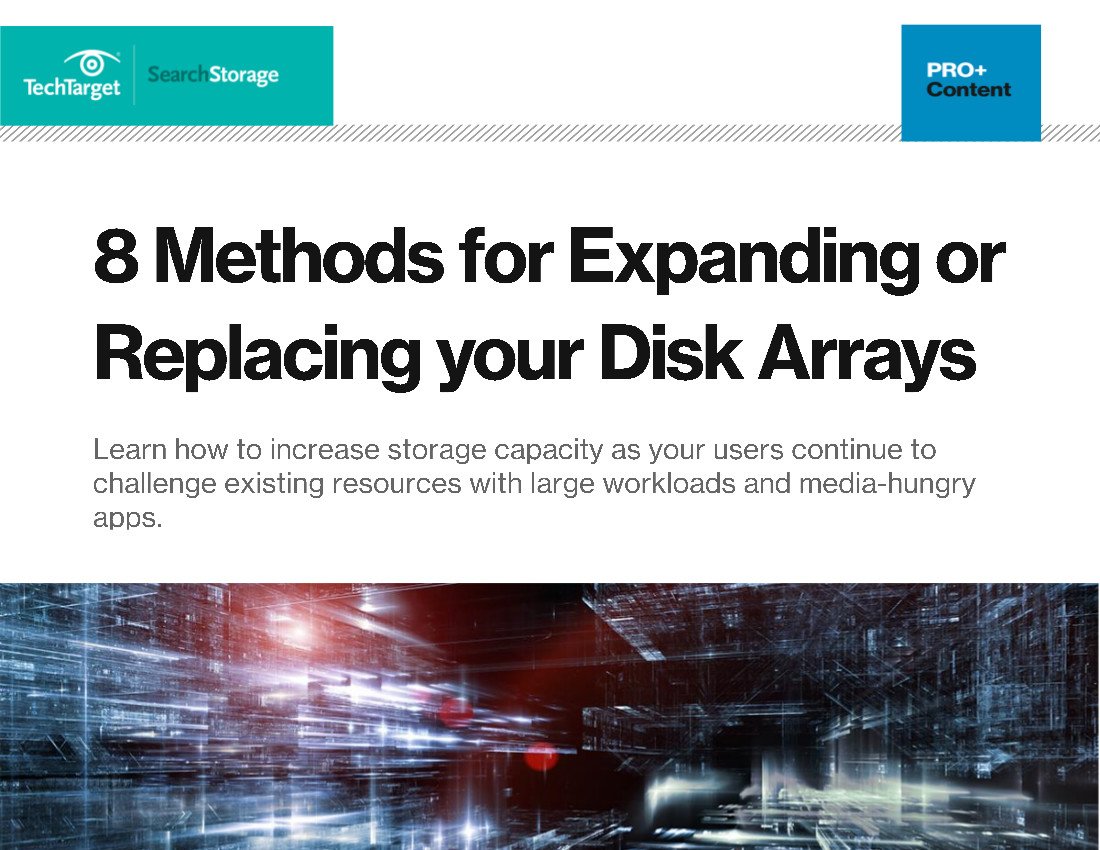 8 Steps to Expanding and Replacing Your Disk Arrays
Regardless of how high performing your storage array or how well you manage your data, every system comes to a breaking point. Whether it's long app loading times, or realizing after a disaster that your data isn't quite as available as you thought, when you reach that point, you'll need to be ready to expand or replace your existing disk array. In this guide, learn 8 things to take into consideration for when that time comes; it could be closer than you think.
By submitting your personal information, you agree that TechTarget and its partners may contact you regarding relevant content, products and special offers.
You also agree that your personal information may be transferred and processed in the United States, and that you have read and agree to the Terms of Use and the Privacy Policy.
During their last earnings report conference call in April, FalconStor execs hinted that they were working on partnerships with HDS. They didn't disclose what products were involved, but there were rumblings around the industry that HDS had agreed to sell FalconStor's FDS dedupe either through an OEM or reseller deal.
The reseller arrangement means HDS will sell the FalconStor products under the FalconStor brand rather than the HDS brand.
Nexsan and SpectraLogic also resell FalconStor deduplication software, but HDS is now the largest FalconStor dedupe partner as the software vendor looks to replace revenue lost from EMC and Sun over the past year. EMC sells a lot less FalconStor VTL software now that it has Data Domain deduplication boxes in its portfolio. After buying Sun, Oracle ended Sun's reseller arrangement for FalconStor VTL and dedupe software.
"We have a very tight relationship with HDS now," FalconStor marketing VP Fadi Albatal said. "There's a lot of collaboration between the two companies."
But FalconStor's collaborator was strangely silent for this announcement. There were no HDS executives quoted in the press release, and requests I made to HDS for comment over the last two days went unanswered. The HDS deduplication strategy remains unclear. It sells CommVault's backup software with dedupe through an OEM deal, and has a reseller deal for Diligent ProtecTier VTL and dedupe software dating to before IBM acquired Diligent in 2008. Sepaton uses HDS hardware as the backend storage for its VTLs with dedupe. Sepaton execs claim HDS sales people have financial incentives to sell Sepaton's VTLs, but HDS hasn't confirmed that.
If HDS has a preferred dedupe partner among those options, it isn't saying.
Meanwhile, Albatal says FalconStor is considering extending its dedupe capabilities to primary storage. "We have the building blocks," he said. "Primary deduplication has to be a post-process method, which is the nature of our solution. We won't have something in the near future, but it's something we will be looking at."