News
Stay informed about the latest enterprise technology news and product updates.
Dell wants Exanet; deal not done yet
Dell today confirmed it has made an offer to acquire the assets of bankrupt scale-out NAS vendor Exanet and is waiting for approval from a court in Isreal, where Exanet is based.

Download this free guide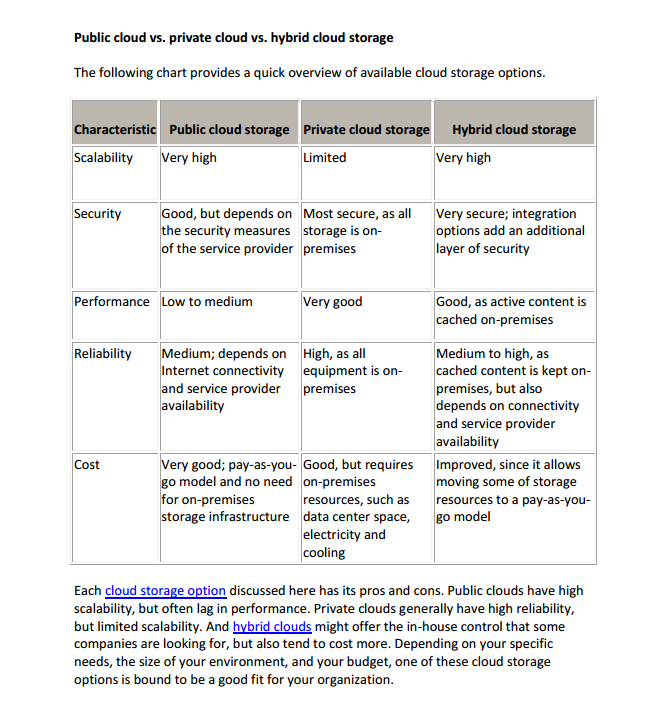 Cloud storage face-off: Public cloud vs. private cloud vs. hybrid cloud storage
Every cloud storage option has its pros and cons. Depending on your specific needs, the size of your environment, and your budget, it's essential to weigh all cloud and on-prem options. Download this comprehensive guide in which experts analyze and evaluate each cloud storage option available today so you can decide which cloud model – public, private, or hybrid – is right for you.
By submitting your personal information, you agree that TechTarget and its partners may contact you regarding relevant content, products and special offers.
You also agree that your personal information may be transferred and processed in the United States, and that you have read and agree to the Terms of Use and the Privacy Policy.
The Israeli financial newspaperGlobes reported today that Dell has acquired Exanet for $12 million, but a Dell spokesperson said the deal is not yet done.
According to a statement Dell emailed to Storage Soup, "Dell has submitted an offer to purchase Exanet assets, primarily patents and other IP, with court approval through a Chapter 7 liquidation in Israel. The transaction has not yet been approved by the Israel court, so we won't speculate on its completion or timing."
In the meantime, speculation has already begun on the market impact of the deal, including whether it will alter Dell's relationship with EMC. But Exanet is not as competitive to EMC as EqualLogic, the iSCSI SAN vendor that Dell acquired two years ago. In this case, Dell is looking to pick up the IP of a scale-out NAS company which targets the low end of the market. That's much less likely to ruffle EMC feathers, though it is another step for Dell into creating its own storage outside of the EMC platforms that it co-markets.
In the meantime, in case you needed any further validation of the idea that clusterability is becoming a checklist item for NAS products, this would probably be it. As far as I'm aware, EMC doesn't have scale-out NAS offerings along these lines (Atmos also does scale out, but it's positioned differently). Who knows, maybe they'll OEM Dell for a change.
It also appears to be just a matter of time until Dell adds Data Domain deduplication backup devices to the list of EMC products that it sells. There has been talk in the industry of this coming since EMC acquired Data Domain last summer.
Today, Stifel Nicolaus Equity Research Aaron Rakers wrote in a note to clients: "Although EMC and Dell are discontinuing their reseller relationship, our industry contacts/checks have suggested that the two companies could soon announce an expansion in their Dell/EMC OEM relationship to include EMC's Data Domain deduplication appliances. Some conversations have suggested that Dell could be already selling the EMC Data Domain deduplication solutions."