News
Stay informed about the latest enterprise technology news and product updates.
Coraid picks up ZFS NAS trail
Coraid today added a ZFS-based NAS to its platform of Ethernet SANs.
Coraid's base product is a non-iSCSI IP SAN called EtherDrive based on ATA over Ethernet (AOE), but the vendor has been looking to expand its product line since closing a $10 million funding round and hiring Kevin Brown as CEO in January.

Download this free guide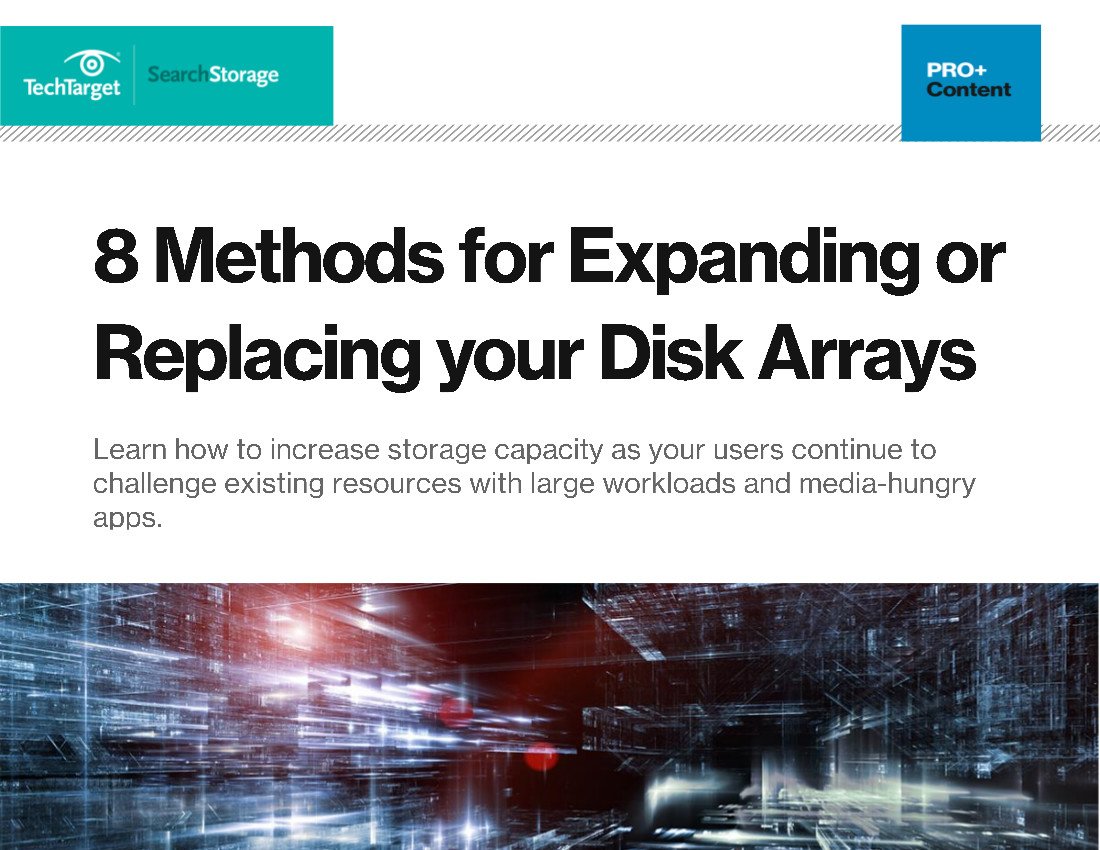 8 Steps to Expanding and Replacing Your Disk Arrays
Regardless of how high performing your storage array or how well you manage your data, every system comes to a breaking point. Whether it's long app loading times, or realizing after a disaster that your data isn't quite as available as you thought, when you reach that point, you'll need to be ready to expand or replace your existing disk array. In this guide, learn 8 things to take into consideration for when that time comes; it could be closer than you think.
By submitting your personal information, you agree that TechTarget and its partners may contact you regarding relevant content, products and special offers.
You also agree that your personal information may be transferred and processed in the United States, and that you have read and agree to the Terms of Use and the Privacy Policy.
The new EtherDrive Z-Series NAS includes two models. The Z2000 has four cores, 32 GB of RAM and either eight Gigabit Ethernet or four 10-Gigabit Ethernet ports. The Z3000 has eight cores, 48 GB of RAM, level 2 SSD cache, and either eight GigE or four 10-GigE ports.
Coraid relies on ZFS for features such as Inline deduplication, replication, unlimited snapshots and automatic tiering.
The Z-Series replaces Coraid's Linux-based CLN NAS platform. "ZFS is a better fit for our ECODrive systems," said Carl Wright, Coraid's VP of sales and product management. "We've had a lot of requests from our customers for open-source ZFS systems."
Wright described the Z-Series as a scale-out architecture because "as customers need capacity, they add EtherDrive data blocks on back." The EtherDrive SAN and NAS systems can be managed from the same interface, he said.
Wright says the Z-Series uses the same Intel X25-E SSDs as in the EtherDrive SRX SAN platform it launched in March, but the SSDs serve as cache only for the NAS appliance (read cache is standard, and write cache is optional).
Compellent last month launched a ZFS-based NAS option to its Storage Center SAN system. Wright says the big difference between the Coraid and Compellent NAS offerings is price. He says Coraid's Z series is priced at about $1,000 per TB while Compellent's starting price is $84,000 for 8.7 TB for new customers and $36,000 for its current SAN customers.