News
Stay informed about the latest enterprise technology news and product updates.
Commvault adds big data and cloud support to its data platform
Commvault Systems Inc. this month rolled out the latest version of its backup and data management portfolio to add support for Hadoop, Greenplum and IBM's General Parallel File System (GPFS).

Download this free guide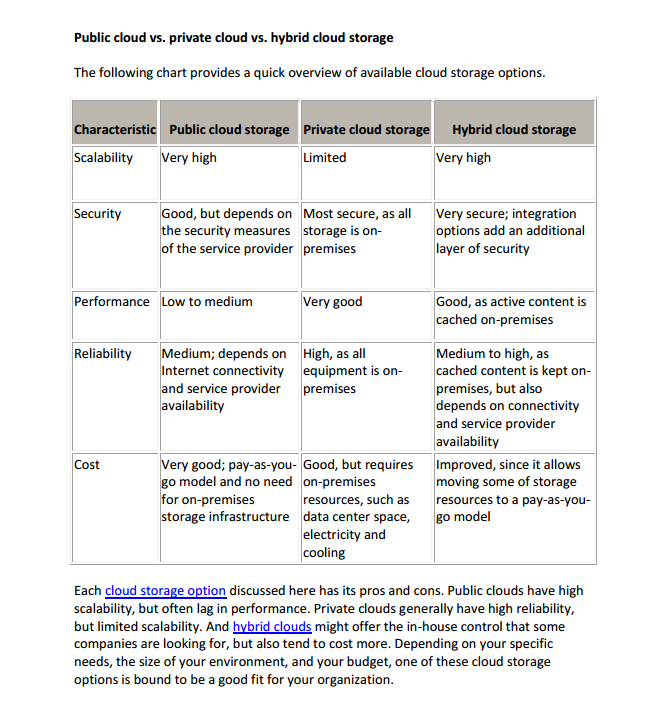 Cloud storage face-off: Public cloud vs. private cloud vs. hybrid cloud storage
Every cloud storage option has its pros and cons. Depending on your specific needs, the size of your environment, and your budget, it's essential to weigh all cloud and on-prem options. Download this comprehensive guide in which experts analyze and evaluate each cloud storage option available today so you can decide which cloud model – public, private, or hybrid – is right for you.
By submitting your personal information, you agree that TechTarget and its partners may contact you regarding relevant content, products and special offers.
You also agree that your personal information may be transferred and processed in the United States, and that you have read and agree to the Terms of Use and the Privacy Policy.
It also extended support for its Commvault IntelliSnap product to include NEC and Nutanix Acropolis.
The company's portfolio is comprised of Commvault Software for data protection, recovery and archiving, and the Commvault Data Platform, formerly known as Simpana. The Data Platform is an open architecture that supports APIs throughout the stack and focuses on making copies of data readily accessible in their native format for third-party applications. It allows customers to access native copies of data without having to wait for a restore from a backup repository.
Chris Van Wagoner, Commvault's chief strategy officer, said customers can use Commvault Software to manage big data configurations. It can also recover data across the whole system or across selected nodes, components or data sets.
"The architecture of GreenPlum, Hadoop and GPFS are node-based," he said. "They are distributed rather than a vertical stack. Our platform is more for traditional data centers. So we had to do some work on our architecture. We had to make changes to our platform to mirror the multi-node architecture."
The company also extended API support for Amazon S3, REST and NFS interfaces. The Commvault Data Platform also now offers customers a scale-out storage option that can run on any commodity hardware to support petabyte scale environments.
"We introduced the ability to provide search and index support for data without having to move the data," Van Wagoner said. "If some uses Salesforce.com, we can go out through connectors and index data in the Salesforce application without dragging the data back to our platform. We can index and search in place without having to move it."
Commvault also can protect data inside VMware, Hyper-V, Xen, Red Hat Enterprise Virtualization (RHEV) and Nutanix Acropolis hypervisors, and protect workloads as the move from hypervisors to the Microsoft Azure and Amazon AWS public cloud.
"We can pick up VMware workloads and restore it into the Amazon clouds," Van Wagoner said. "We give customers the true promise of portability and the ability to move data between cloud providers and between private and public clouds. We now also support Nutanix and its hypervisor."
Commvault snapped a string of four quarters of year-over-year revenue declines when it reported of $155.7 million last quarter, up two percent from the previous year, and its software revenue of $71.4 million increased 24% from the previous year. While Commvault continued to make money during its sales declines, its $13.2 million income last quarter was its highest take in a year.