News
Stay informed about the latest enterprise technology news and product updates.
Cisco throws in the towel on all-flash array
Cisco finally figured out what to do with its Invicta all-flash array acquired from startup Whiptail for $415 million. It killed it off.
Cisco put out an end-of-life announcement last Friday for Invicta, and has stopped taking orders for the array. If you're one of the few who bought an Invicta array, your final day to renew your service report is Oct. 19, 2019 with July 31, 2020 designated as the last day of support.

Download this free guide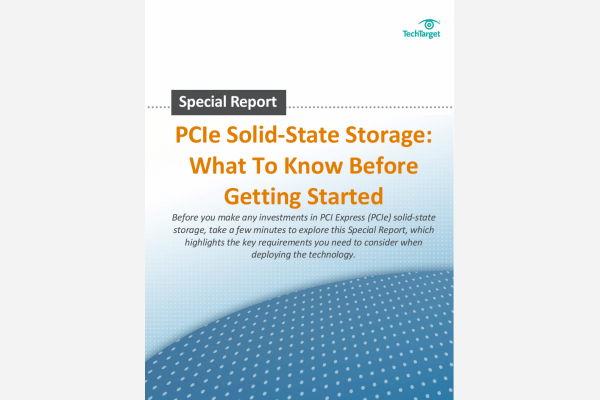 Weigh the pros and cons of PCIe-based SSD
So you've determined that flash storage is right for your organization, but with so many types and deployment models available, how do you choose amongst all the varieties? Start by considering PCIe-based SSD.
By submitting your personal information, you agree that TechTarget and its partners may contact you regarding relevant content, products and special offers.
You also agree that your personal information may be transferred and processed in the United States, and that you have read and agree to the Terms of Use and the Privacy Policy.
Cisco bought Whiptail in Sept. 2013, but the deal had problems from the start. With close storage partners such as EMC and NetApp pushing into flash storage at the same time, Cisco hesitated to declare the Whiptail arrays storage products. They were rebranded as Invicta, sold by the Cisco UCS server group, and omitted from the Vblocks sold through Cisco's VCE alliance with EMC and the FlexPod reference architectures with partner NetApp.
However, quality issues prompted Cisco to take Invicta off the market last September with plans to fix the problems and bring it back out. That never happened, however, as Cisco confirmed last week that the product is finished.