News
Stay informed about the latest enterprise technology news and product updates.
By the way, EMC's storage revenue shrunk last quarter
Almost lost in the noise around Dell's estimated $67 billion acquisition of EMC this week was another down sales quarter for EMC storage.
EMC reported preliminary revenue totals Monday on the call disclosing the Dell sale. EMC executives say they expect revenue of between $6.05 billion and $6.08 billion for the third quarter, well below Wall Street's expectation of $6.24 billion. That total includes revenue from VMware – up 10% year-over-year – and Pivotal, which increased 16%. Storage revenue declined three percent.

Download this free guide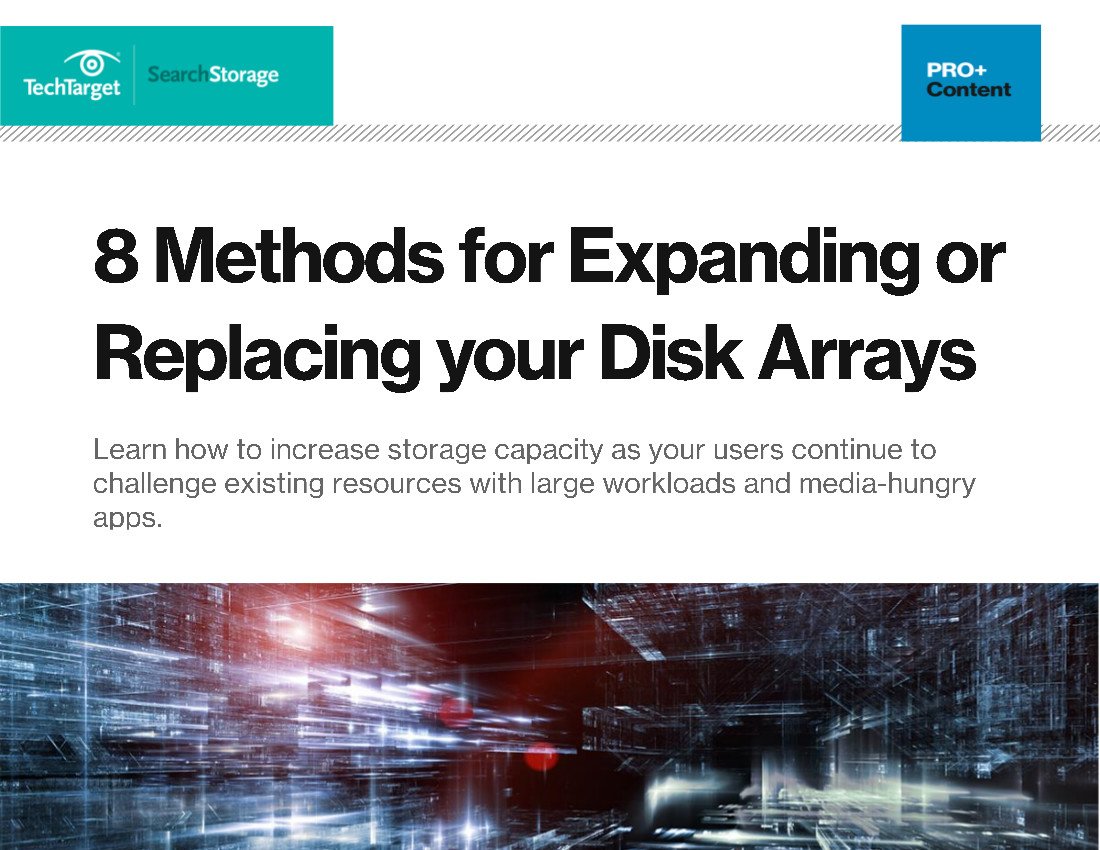 8 Steps to Expanding and Replacing Your Disk Arrays
Regardless of how high performing your storage array or how well you manage your data, every system comes to a breaking point. Whether it's long app loading times, or realizing after a disaster that your data isn't quite as available as you thought, when you reach that point, you'll need to be ready to expand or replace your existing disk array. In this guide, learn 8 things to take into consideration for when that time comes; it could be closer than you think.
By submitting your personal information, you agree that TechTarget and its partners may contact you regarding relevant content, products and special offers.
You also agree that your personal information may be transferred and processed in the United States, and that you have read and agree to the Terms of Use and the Privacy Policy.
EMC blamed much of the shortfall on around $100 million of revenue from deals that could not be completed by the end of the quarter. Emerging storage – mostly XtremIO all-flash and Isilon scale-out NAS – grew 27% year-over-year to around $740 million. That leaves EMC's traditional storage products down around 15% to 16%, according to a note published by Stifel financial analyst Aaron Rakers. EMC's traditional storage includes mainly VMAX, VNX, and backup and recovery products. This is the third straight quarter of steep declines for EMC's traditional storage, which fell 11% last quarter and 9.5 percent in the first quarter of 2015.
The deepening decline may be a sign that EMC was a distracted company with all of the acquisition rumors over the last few months, or maybe it shows why an acquisition was necessary.
"A Dell/EMC combination reflects the fact that we and EMC continue to see meaningful (and accelerating) disruptive secular /architectural shifts playing out in the overall enterprise infrastructure (and storage) market," Rakers wrote in his note. "The migration of workloads to public cloud, software-defined/hyper-converged/commoditized (disintegrating) infrastructure, overall business model (economical) transitions, coupled with what we believe to be a persistent market insolence for EMC's portfolio depth and activist involvement have led EMC's board to the conclusion that the economic and/or consolidation merits of combining with Dell make more long-term sense than remaining a standalone Federated entity."